September 25, 2017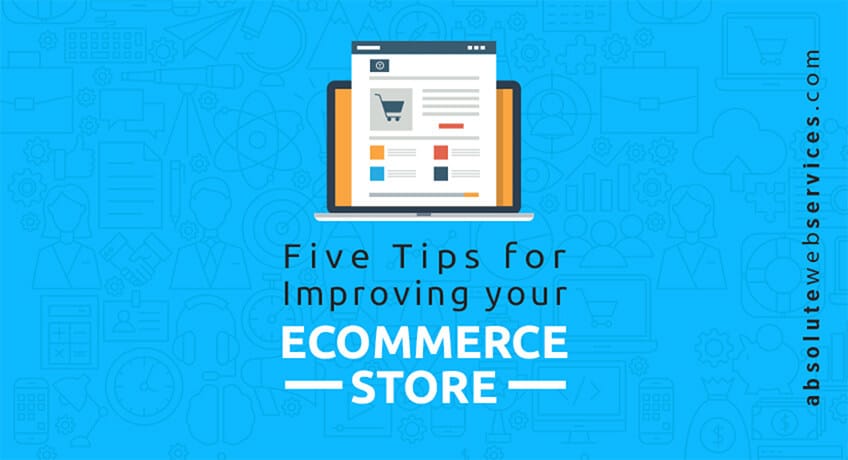 Five Tips for Improving Your Ecommerce Store
Are you looking to increase conversions and sales? Do you feel like your ecommerce is lacking? Is your ecommerce business doing ok but want to make it even better? Take your company's ecommerce to the next level with help from these five tips.
Invest in quality SEO
When it comes to SEO for your business, think quality over quantity. Take the time to learn the best tips and tricks, gain some knowledge, and put the effort into making your SEO better than your competitors'. This will give you an advantage and increase your search traffic. For full optimization, focus on:
keyword research
on-page and technical SEO
link building
site structure
With high quality SEO, you'll be on your way to surpassing your competitors in no time. Read our post "An Introductory Guide to Ecommerce SEO" (link to other blog post) for further information.
What popular tools are helpful for SEO?
Google
SEMRush
Moz
Ahrefs
Tip: utilize google search and other search engines for keyword research.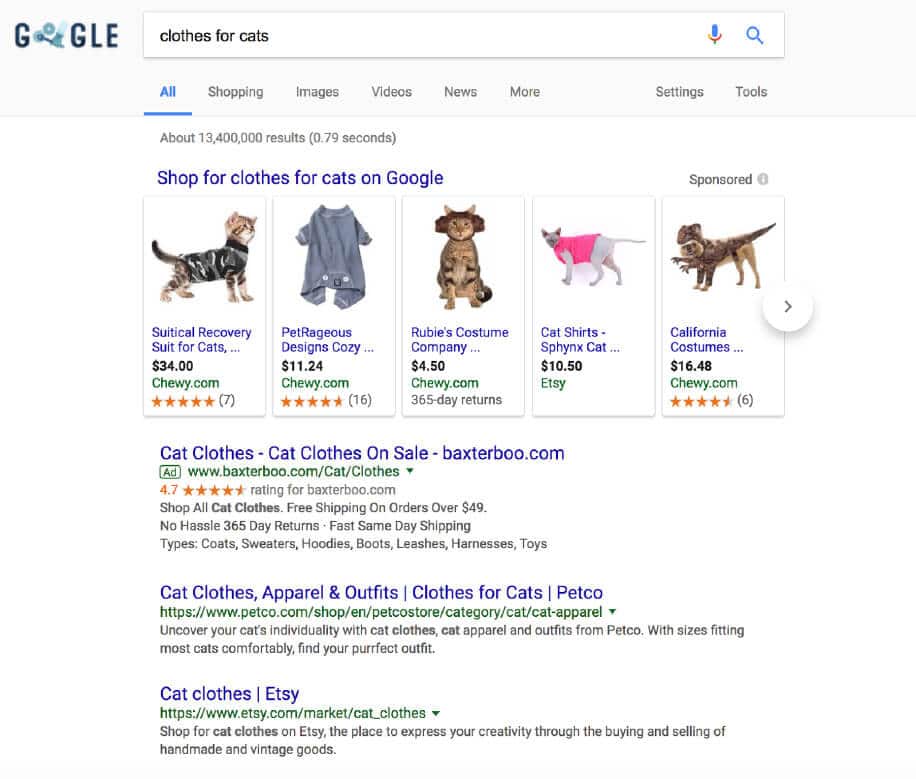 Tip: detailed meta descriptions can help with on-page SEO.

Engage in A/B testing
Don't just A/B test while setting up your website. Continue testing for better conversion rates after the website is up and running. Test control version A against a different B version in order to measure which one is more successful based on your chosen metric. Split website traffic and study which version of the web page results in more conversions.
Get Rid of Abandoned Carts
Many ecommerce businesses lose money due to abandoned carts, and it could be costing you, too. The two main reasons for cart abandonment are: the customer found the product somewhere else for cheaper, and additional fees, like shipping costs or other unexpected fees. Don't let cart abandonment happen to you! One of the most effective solutions is sending out follow-up emails. These can be created in advance and set as an automated sequence using email marketing platforms like Klaviyo. In your follow-up emails we recommend including the following:
show customers what was left in their cart – what product was abandoned?
hook their attention – use attention grabbing headlines, copy, and images to draw them back in
offer a discount – include a special code to get them to submit their order
Draw your customers back in with the follow-up email method and turn those abandoned carts into conversions!
What popular tools are helpful for email marketing?
Tip: remind potential customers about the products they were interested in purchasing.
Use Social Media
Take advantage of social media and the audience it allows you to connect with. Maximize your reach by:
posting content regularly with images, stories, and live video
following competitors with engaged followers
commenting and liking competitors' engaged followers
consider trying influencer marketing
Instagram is a great platform for boosting ecommerce, as growing your account following is the best way to increase traffic and sales. An alternative option for getting more traffic and sales is Facebook ads. Cost per click will be lower than Google and will drive cheaper leads to your website. Facebook ads can be used in many ways including but not limited to:
acquisition and remarketing campaigns
dynamic product ads and carousel ads
video content
A/B testing for ad placement
As the saying goes, you have to spend money to make money. It is common to make more money than you spend, and because your campaigns will be optimized, you should end up saving on lost revenue. In addition to advertising on these platforms, make sure to devote customer service here as well. Check the profiles, respond to reviews and testimonials, answer questions, and engage with current and potential customers.
What social platforms are helpful for ecommerce?
Facebook
Instagram
Twitter
TikTok
Pinterest
Snapchat
Tip: test different ad placements on Facebook, like right rail (left) and newsfeed (right).
Cross-sell products and services
Want your customers to spend more money on your website? Cross-sell your products and services. This will result in customers spending more money because they purchase more than just one thing. For example, if you sell bath products on your site, and a customer buys a bath and shower gel, this is the perfect opportunity to try selling them a body wash along with it. The key is to add value to their current purchase. On many websites you will find "related products" or "you may also like…" at the bottom of the product page. Entice your customer to add that second, third, etc. product to their order.
Tip: cross sell products to add more value to your customer's existing purchase.
With the right strategies in place you can optimize your ecommerce store and engage customers – not only new ones, but the customers you already have as well. Consider our five tips above for increasing your ecommerce sales.