January 3, 2013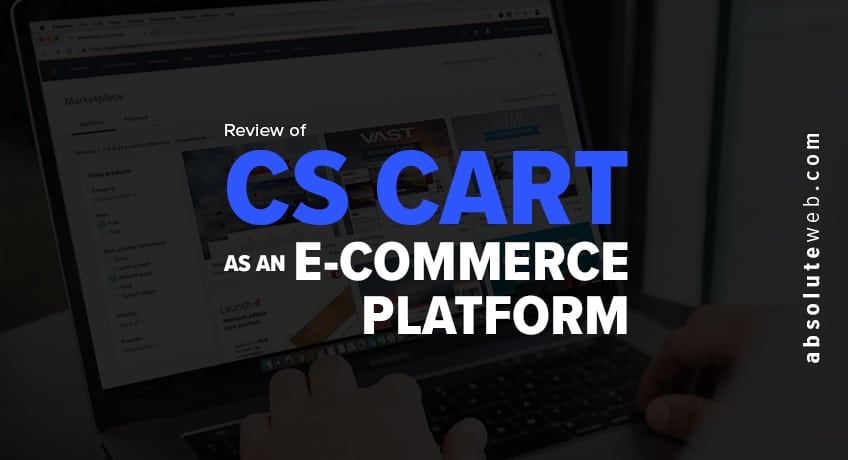 Review of CS Cart as An E-commerce Platform
Any person with a need to advance their Internet marketing can advertise that they receive virtually every payment method that is commonly used in the world. Here's the short review of CS Cart platform which is a really comprehensive payment system. It is not the cheapest service out there, but it can enhance a large website that sells to a broad audience.
CS Cart has much to offer a professional in website design. It can be purchases and integrated for a customer, or this service can be resold as an associate. People can register as Partners, who are third party vendors who do the selling for CS Cart. It is an easy way to really enhance your Miami web design package, if you are promoting yourself in that area.CS Cart offers a technically sophisticated software. Service is obtained by purchasing a license, and specialists working for Simbirsk Technologies Ltd will integrate CS Cart into your website. The platform does not come packaged in a box and there is no CD to install: It is an Internet service and the necessary code will be embedded into your web page. Installation is free with the purchase of the license, but it can be bought later through the Customer Help Desk.
A web merchant who buys CS Cart can expect to keep their license forever. The subscription is for ongoing technical support. Continuing help and monitoring can be bought with monthly subscription or with longer-lived credits. The broader system is watched by the company and the link embedded into your page should work automatically with little trouble.
Problems do eventually arise, and this is where the CS Cart team earn most of their money. Having a through inspection will cost a merchant up to 20 credits. While these credits stay good for years, a frequent inquiry will burn through credits quickly. 200 credits currently cost $270. In short, support can be as expensive as the license, and will prove to be an ongoing cost over time. Applying for CS Cart is a one-time fee; maintenance is continual.
For those who hate credits, it is also possible to buy unlimited support. One year subscription will cost $650 dollars. It is not cheap, but possibly the better deal for a complex site with a lot of traffic. Saving money generally means choosing the option that is better for you. It is easy to underestimate the technical challenges a web site owner will face.
CS Cart supports over 50 payment methods, including Paypal and Google Checkout. All these digital wallets give your on-line customers plenty of options to pay. Other supported digital wallets include Sage Pay, Amazon Payments, Money Bookers, E-gold, and World Pay. This is only a partial listing, and many options cater to a specific region.
CS Cart can be adapted by a merchant to receive a little-known digital wallet. This is useful for highly specialized shops that sell to niche markets. New digital wallets enter the market on occasion, and CS Cart might miss them until they become established. The wild majority of customers will use the 50 payment methods already listed, which is about as comprehensive as the electronic transaction industry has to offer. CS Cart Genuinely is top of the line.
CS Cart features inventory tracking, which allows customer to keep an eye where their purchase it at. They can follow the shipping number of their package as it checks into and leaves mail depots. Peripheral services such as this have become standard in the e-commerce world, as major shipping companies such as UPS provide electronic shipping numbers.
This service is offered in three packages: Professional, Multi-Vendor, and Ultimate. There is no "standard" or "basic" versions. These names were chosen to sell. It should be taken that Professional is the basic version, although they are each tailored to specific types of merchants.