January 15, 2021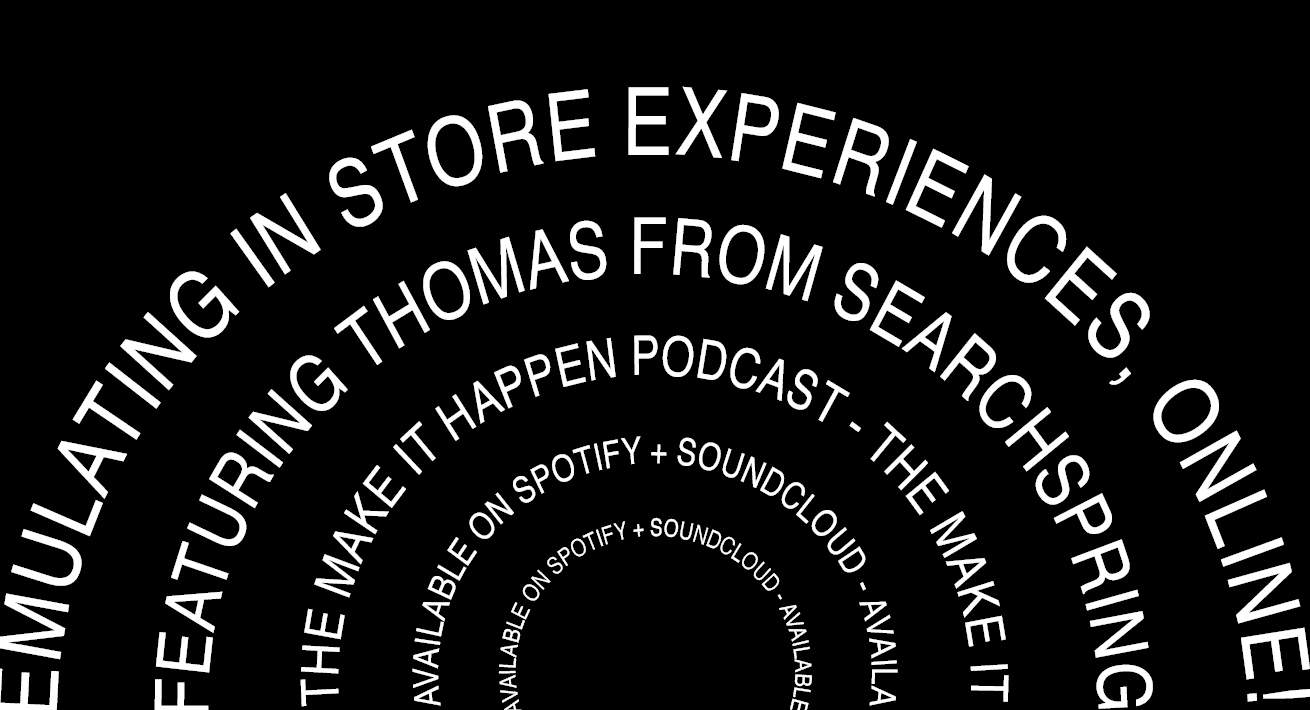 Emulating In-Store Shopping Experiences, Online!
As brick and mortar stores begin to fade out and eCommerce stores proceed to grow in popularity, consumers are seeking comparable experiences online. For Thomas Turley at Searchspring, a site merchandising platform that helps convert browsers to buyers and buyers to lifelong customers, the transition is simple.
Thomas shares what this looks like in terms of merchandising along with ways the customer can have a familiar online experience. He also shares the importance of taking into consideration the big picture, "to make sure you're creating a shoppable environment as you would with a brick and mortar store, since the environment you shop in is just as important as what you're actually buying."
When we talk about merchandising and how in-store shopping experiences can be emulated online, what we mean is "finding the right product for the right shopper, and providing that at the right time on the website," says Thomas. "Just because it's an eCommerce store doesn't mean it should be completely different from a brick and mortar store."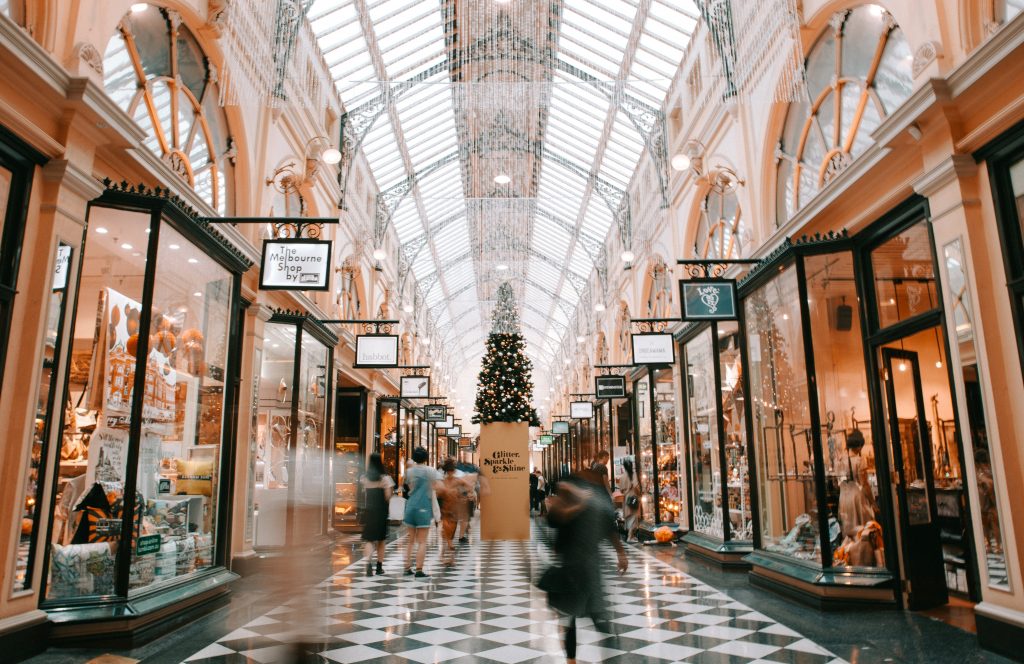 Here are some highlights from our conversation, with the following slightly edited for readability.
Keep it simple, personalized, and streamlined
The brick and mortar strategy of cash wrap add-ons, placing lower priced items near the register to increase the value of a purchase, is a method commonly used in-store. But how does this translate to eCommerce?
"Offering recommendations and providing small product carousels on the checkout page is a vital part to make sure average values are increased. I would say the one difference, and the one thing to look out for, is when you're at the checkout in a brick and mortar store the chances of you not purchasing are pretty small – by the time you're at the checkout, the likelihood of you making a purchase is pretty high. The difference with eCommerce is that a customer can potentially abort the checkout pretty quickly. You don't have that luxury with a brick and mortar store, where you can go to ten competitors within thirty seconds as you can online. So the important thing really is to not overcomplicate it or get too fancy with it. The benefit of eCommerce is that you can personalize it slightly to the shopper. Keep it simple, streamlined, and focus on the main objective of converting your customer."
Remain in contact with the customer
"It comes back to that original point that people understand the importance of the checkout is to checkout. Once they've already purchased, you can start to get a little more flamboyant, I guess, with your recommendations and your upselling techniques. There's plenty of ways to do it. If you've already captured that checkout you probably have them on an email list – a post-purchase follow up is vitally important. I think there are some good apps out there. Our friends at Spently do post-purchase recommendations on their email campaigns, but it just comes down to that strategy on the checkout, it needs to be efficient, so make sure you are offering complementary goods while not trying to distract them from the purchase."
"The post-purchase follow up is really where you can demand that type of stuff and follow up with them that way. It also adds to that personalization, and makes your store top of mind beyond their checkout experience. I think it's vitally important to remain in contact with your customers post-purchase, and the value is going to come back to you when they continue coming back to your store."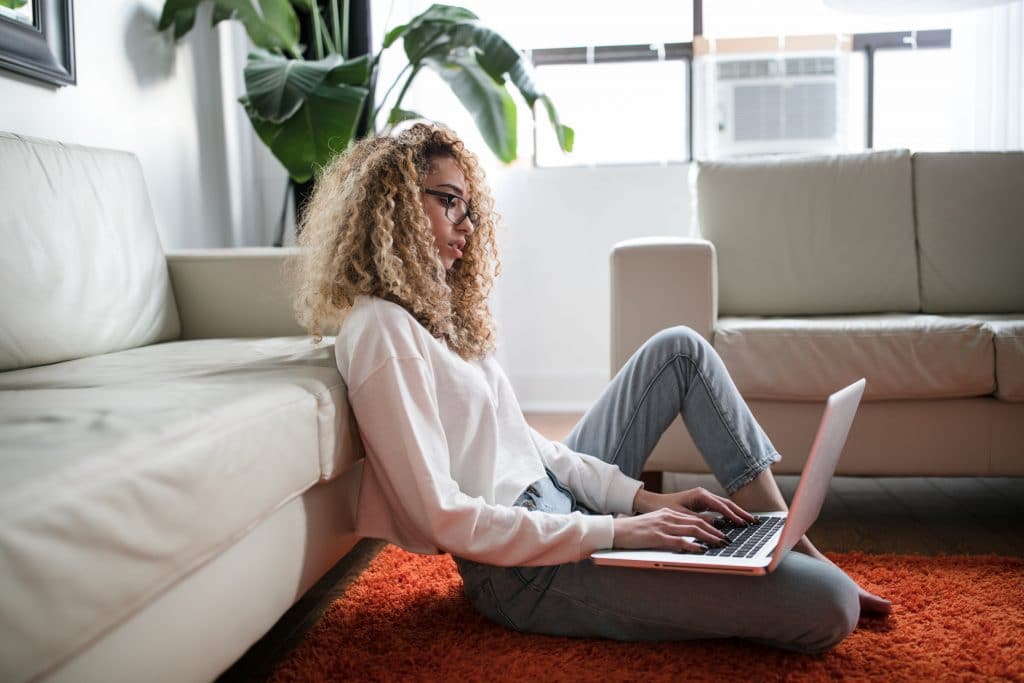 Rotate and refresh products
"The fast fashion industry is one of the places to look for how it's done really well. In a brick and mortar context, I think of Zara and H&M in particular. If you go into a store one week apart the chances of it being exactly the same are slim to none. They do a great job of rotating products and making it look like it's a fresh store while ultimately adding value to you as a return customer, and it's the same in eCommerce. The beauty of an online store is that you can have hundreds of thousands of products, but the downside is that you can have hundreds of thousands of products. When looking at the five percent of best-selling products on eCommerce sites, around sixty percent change monthly. So it gives you an indicator that if you're not rotating or remerchandising those products monthly on an eCommerce store, you're losing traction as you would in a brick and mortar store and things start to go stale."
"It's easy to do with eCommerce, really. It doesn't necessarily mean getting new stock in, it might just be adjusting your merchandising strategies to elevate and boost different products already in stock. Whether it's running more frequent campaigns based on brand, sales, or season and adapting to what your customers are telling you, the major resources it takes from a brick and mortar perspective aren't constraints you have from an eCommerce perspective."
Put yourself in the customer's shoes
"As for a final few takeaways that people can use in terms of merchandising and how to replicate brick and mortar store tactics online, try to take a 30,000 ft view of your website, and don't get too in the weeds. Even if you're a D2C brand and don't actually have a physical store, it's easy enough to visualize what you'd expect your physical store to look like, somewhat to the extent that it's probably easier to visualize what a brick and mortar store would look like compared to the entirety of your website. There's so much stuff that gets lost in categories and pages that it's hard to visualize your website as a whole, so to start take a look at your top ten or twenty search terms that are available on Google Analytics, or through your platform."
"Use those searches to pretend that someone was coming into your store and asking for that item, then translate that to what you'd have on your homepage. Next, look at your top collections or categories online, at the signage, banners, and the way products are displayed – is that how you'd ideally have them displayed in your brick and mortar store? Take a look and make sure it makes sense to you as the merchant. Another question to ask yourself is how often do you try to put yourself in the shoes of the customer, and how often do you try to shop at your own store? Go to your store from the homepage, or from one of your Google ads, and try to add things to the cart and see if it's a natural, frictionless experience. If not, maybe you want to speak with us at Searchspring, or to Absolute Web and work on fixing it. That would be my overall advice. It's not always that simple though, and sometimes we can overcomplicate things, but there are ways to automate things to make it simpler. So take a look at those tactics, and see how your online store contrasts to how you would expect your in-store experience to look like."
Interested in working with Absolute Web?
Learn more about our experience, brands we work with, or contact us today!