February 17, 2021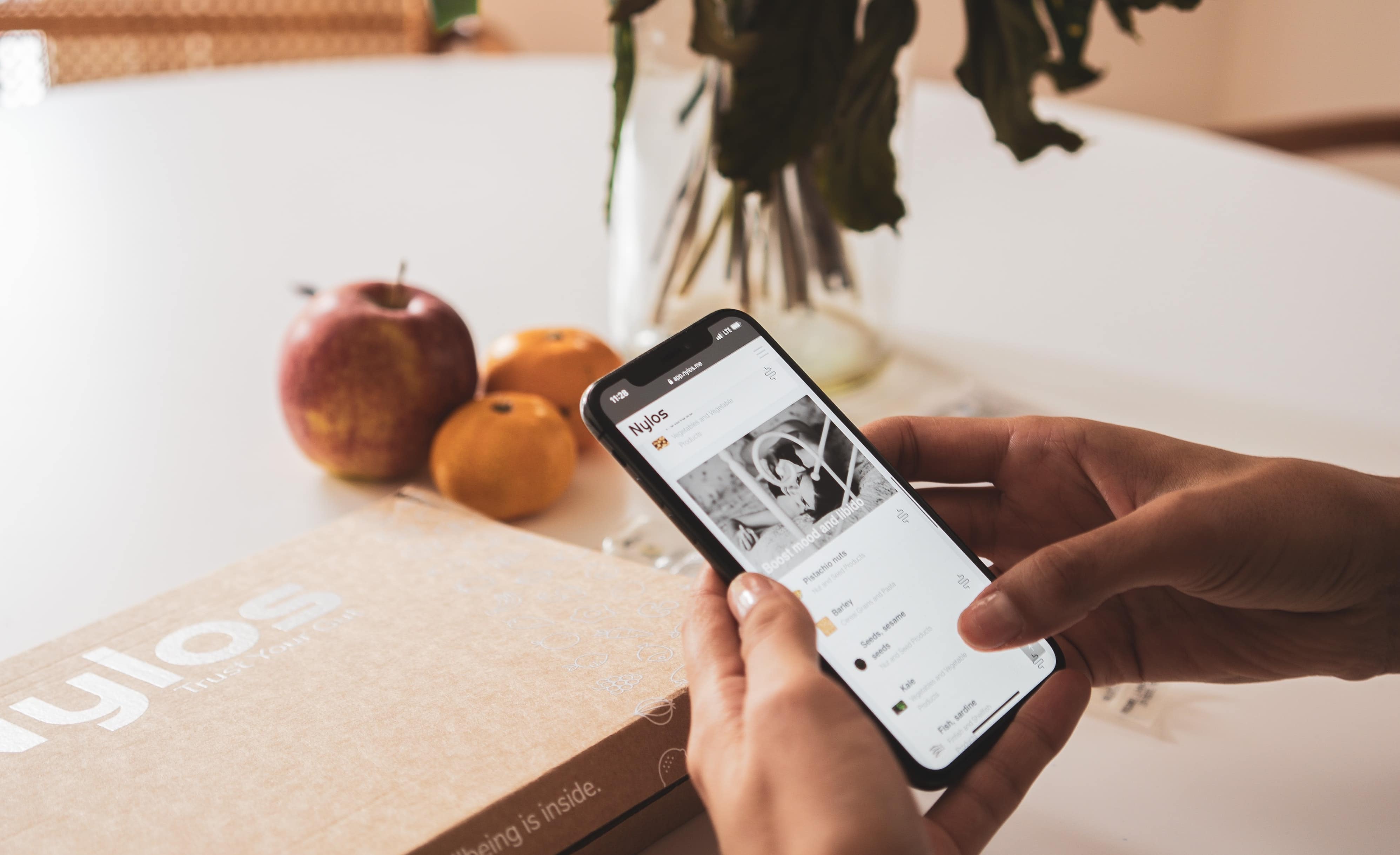 How to Embrace Buy Online, Pick-Up In-Store
Due to social distancing brought on by COVID-19, retailers are streamlining in-real-life experiences to transform in-store visits. One strategy has been Buy Online, Pick Up In-Store (BOPIS), also known as click-and-collect, to help drive foot traffic and connect online to offline.
Often, shoppers choose BOPIS to avoid shipping fees and to receive their product sooner. It's a way to encourage potential buyers to choose your store over Amazon, where Prime members get free one or two day shipping on most products. This way, customers can still reap the benefits of getting their purchase quickly!
It's also an effective strategy for the day before (or days leading up to) major holidays like Christmas, Valentine's Day, or Mother's Day. Customers can purchase last minute gifts without having to wait for shipping.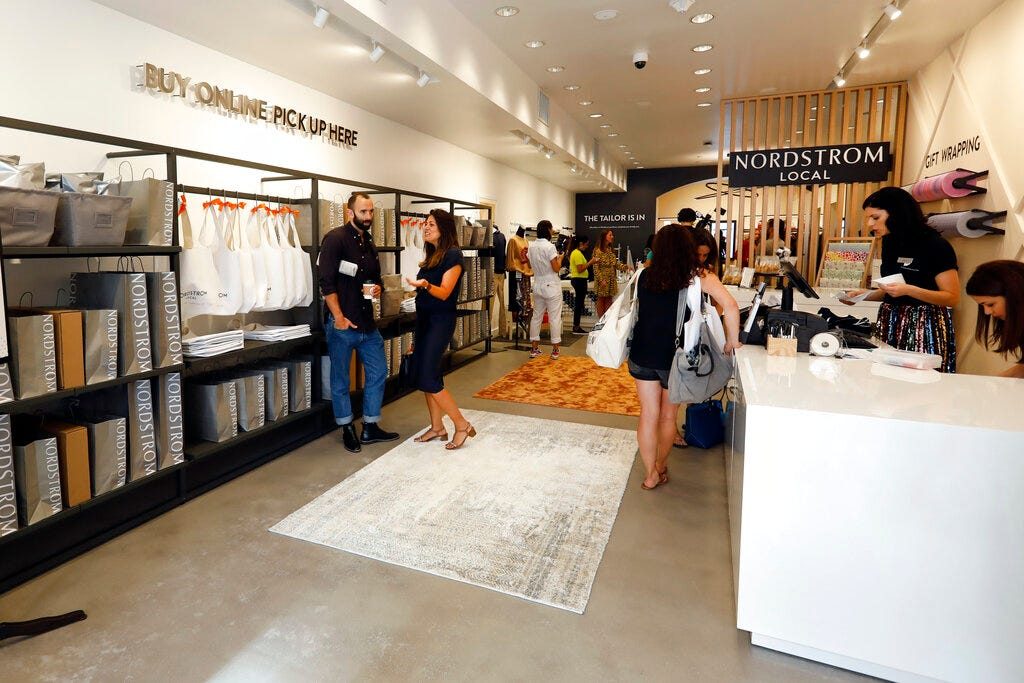 Courtesy of Nordstrom
As retailers ramp up their omnichannel approach to include BOPIS, here are some things to keep in mind.
Designate a BOPIS Pickup Area
Although in-store visits are more matter-of-fact with virus precautions, it's essential for retailers to not miss the opportunity of luring customers into their physical brick-and-mortar stores. Human interaction, though now more distanced, is still one of the key drivers in customers choosing to buy, or to buy more. Sales associates are brand representatives (think of them as your "walking brand") and drive more than just sales, they drive brand connection and brand loyalty.
Incorporating a BOPIS curbside pickup option is not only convenient, but an added contactless offering for those that don't want to step foot in-store. Be sure this is well communicated on your website, with directions on where to pick up and where to park. This should also be clear in a post-purchase email as well as during the checkout process.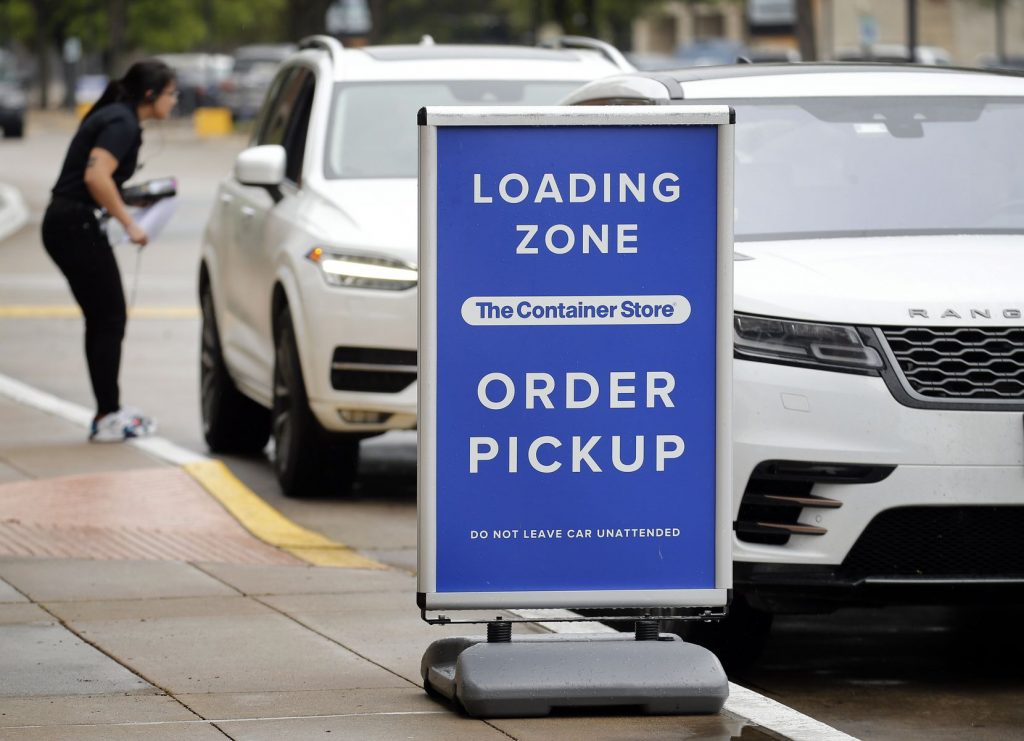 Courtesy of The Container Store
Make Inventory Levels Visible
It's important to make in-store availability prominent on product pages within your eCommerce experience. This helps drive customers with local stores to choose BOPIS, rather than opting for shipping. If someone can't easily see a product's inventory level, it might prompt them to take additional actions, like call the store or message customer service. This might cause shoppers to look at other retailers to fulfill their needs.
Interested in working with Absolute Web?
Learn more about our experience, brands we work with, or contact us today!
Source: