November 2, 2010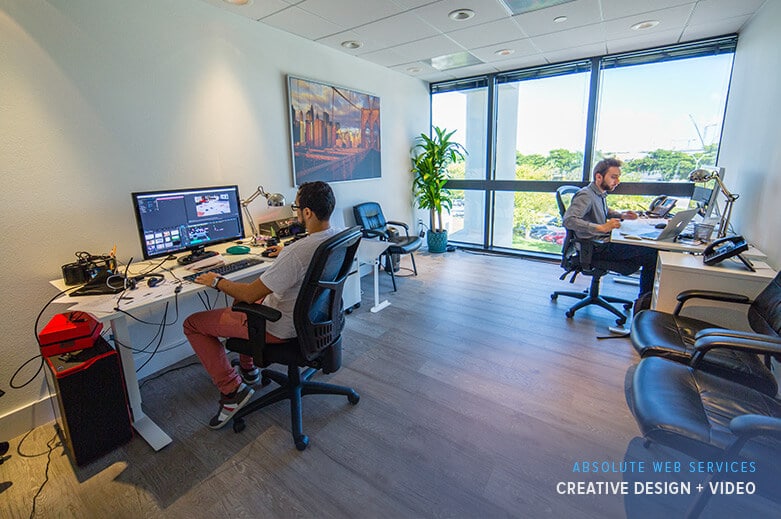 Choosing The Right Web Design Company
Finding the right website design company begins with research. There is no shortage of web design companies in the market. The level and standard of service offered however, differs from company to company. In this day and age, a company's website is the first point of contact with many customers, so it is important that is it is professional and shows a true reflection of the businesses brand.
Key tips to finding the right company:
Look at the company's portfolio
Just Like our Miami Web Design firm, it is almost always on the site. Are there websites in their portfolio that might have the same aesthetic that you are looking for? Is the web design diverse? You don't want a web site design company that only uses templates and therefore has very similar designs.
Compare different prices
There are many different website design sites out there that will give you quotes. But what is included? How many pages do they supply? For example, Home page, About Us and the Contact form. What is included in that price? Are there extra costs?
Does the company offer an all around package?
Does the company register your domain name for you and offer web hosting packages? At our Miami Web Design Company, this is standard! Do they offer website optimization? Will they maintain you site if problems arise further down the line?
Are they local?
Make sure the website design firm is local or at least in the same country. Speak to them in person. Arrange a meeting or consultation. Miami Web Design is a local website design company and we can offer direct conversation about your project and we will use our knowledge and expertise to guide you through the process.
Understand your budget
Sometimes spending less on your website will cost you more in the long run because it brings very little business when done by a non-professional. Always request a full quote with everything. If your budget only allows for what you need and not necessarily everything that you want, make sure your design firm can build your site with room to grow.
Get References!
Contact the web designer's existing clients before going with any web company. These can be found by going through their portfolio. Don't be afraid to contact their clients. They may or may not be happy with their experience. Do they feel their designer went above and beyond? And most importantly, is the site generating new business?
By taking time to communicate with a prospective web design company beforehand will enable you to select the right design company to partner with and who will meet your expectations. Finding the company and forming a relationship can be a valuable asset for your business for many years to come.
If you are interested in having Aventura based Miami Web design create a site for your business, please contact Miami Web Design for a quote at 305-937-2526 or e-mail [email protected]