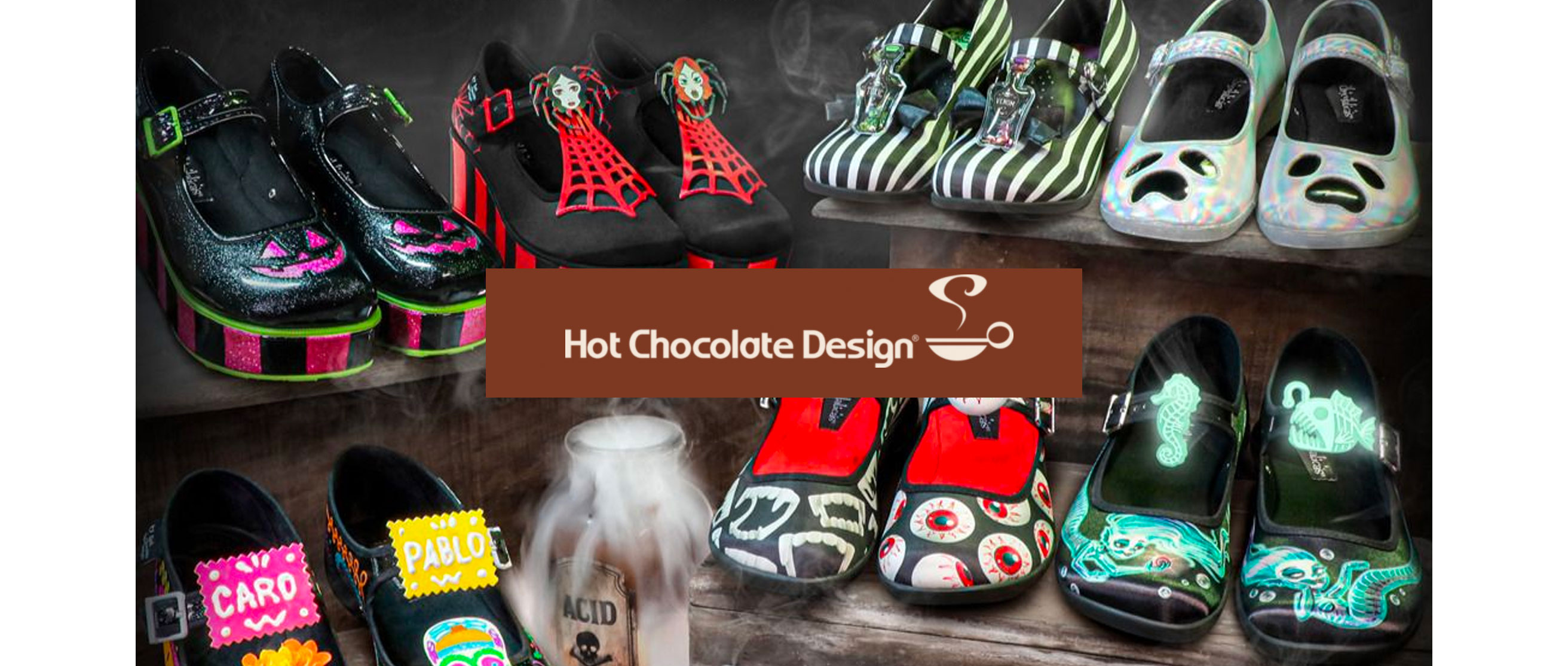 Hot Chocolate Designs is a well known funky shoe brand with a cult following.
The brand designs limited edition collections of unique shoes, bags and swimwear that their customers love to collect. While their customers are very loyal once they make a purchase, they were struggling to obtain new customers. Like most clients, our goal was to bring in new customers through the main Paid Media channels like Google and Facebook.
Prior to their onboarding, Hot Chocolate Designs spent over 95% of their advertising budget on Smart Shopping campaigns. While Smart Shopping campaigns are effective and make a great addition to the campaign mix, it was not an effective strategy for capturing new buyers.
Smart Shopping Campaigns
Conversions – 1241
ROAS – 4.38
Since becoming a client in January 2021, we diversified their campaign mix by optimizing their shopping campaigns, adding in YouTube campaigns and a Non-Branded Search campaign. We added an additional search campaign for brand searches to encourage their Amazon customers to buy directly from their website. These efforts brought in the below results from Feb 2021 to Feb 2022.
Spend – Increased by 46.2%
Conversions – 2,628
Cost / Conv – Decreased by 28.3%
Revenue – Increased by 95.5%
ROAS – 7.74 – Increase of 55.4%
Essentially, we were able to increase the revenue by 95.5% with a 46% increase in budget. We also reduced the cost per conversion by 28 percent.
When Hot Chocolate Designs became a client in January 2021, just 23% of their Facebook Ads budget was allocated to customer acquisition. Furthermore, the prospecting campaigns did not exclude any current customers from the targeting so it's likely that most of the budget was automatically funneled to current customers with the selected interest, lookalikes, etc.
Hot Chocolate Designs is an international brand with a cult following throughout the world. When HCD came to us, they had 1 Facebook Pixel to track traffic from Canada, the United States, and the UK. One of the first things we did was create separate pixels for each site since people behave differently in each country.
Now, the strategy is focused around each country. Campaigns are composed of Prospecting (Cold) campaigns, Retargeting (warm) campaigns, and promotional campaigns (both warm and cold) focusing on temporary promotions. The promotion campaign was created to not interfere with already optimized campaigns.
Prospecting campaigns have performed really well for HCD after extensive interest testing. We have been profitable in Detailed Audience segments, Lookalike audiences, as well as Shopify's new innovation, Shopify Audiences.
For retargeting, a few audience segments have been profitable. After our tests, we concluded that people who have added to cart, visited the website, or initiated checkout in the last 30 days performed the best. We tested both dynamic product carousel and branded image creatives and learned dynamic product carousel performed the best with this audience segment.
Spend: Increased by 30%
Conversions: 4,649 (Increased by 44.2%)
Cost / Conv: Decreased by 18%
Revenue increased by 84.5%
ROAS: 4.22 (increase of over 50%)