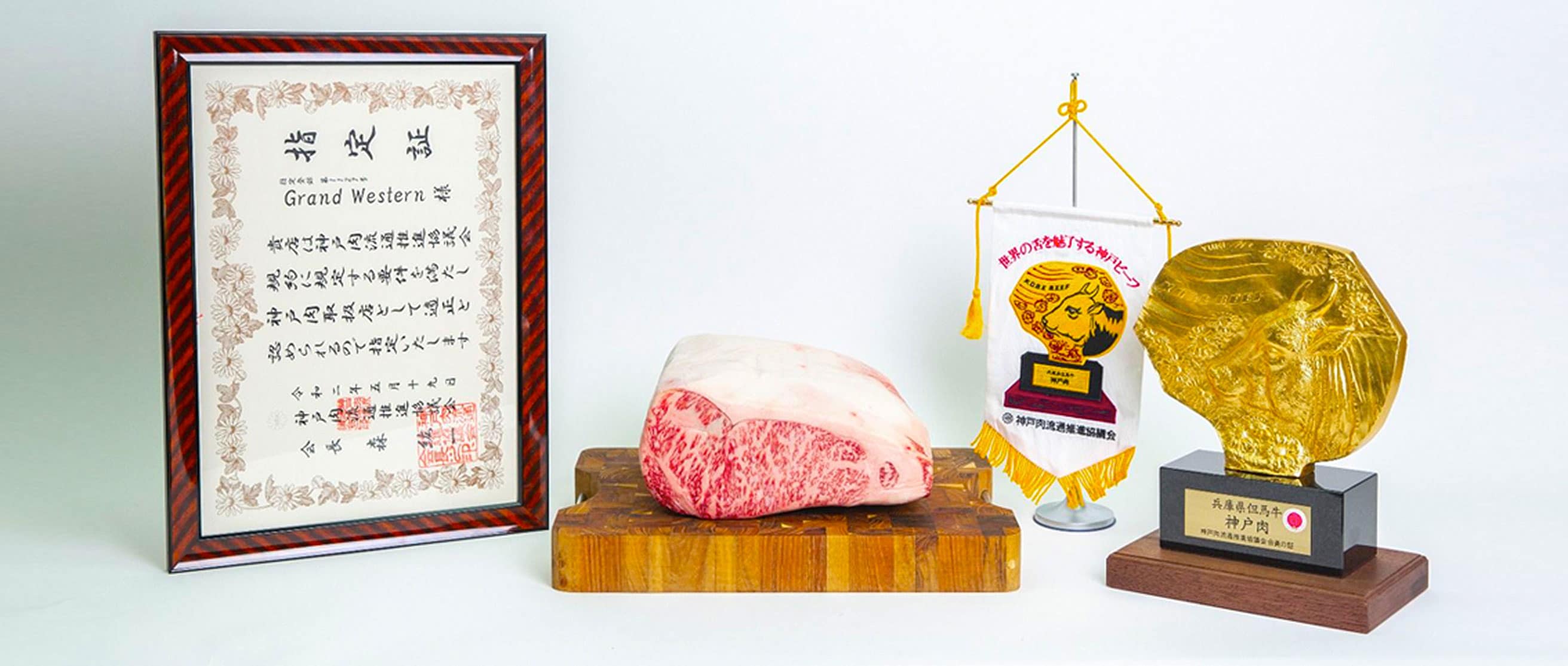 Grand Western Steaks approached 
Absolute Web

 with two major things going for them: a quality product and top-notch customer service.
Throughout the discovery process, we learned that the Grand Western team shows a great deal of stellar service to their customers. In fact, they're kinda known for it. So, we established a goal of infusing their customer service into their new online experience as well as introduce new customers to the brand and turn them into ride-or-die fans.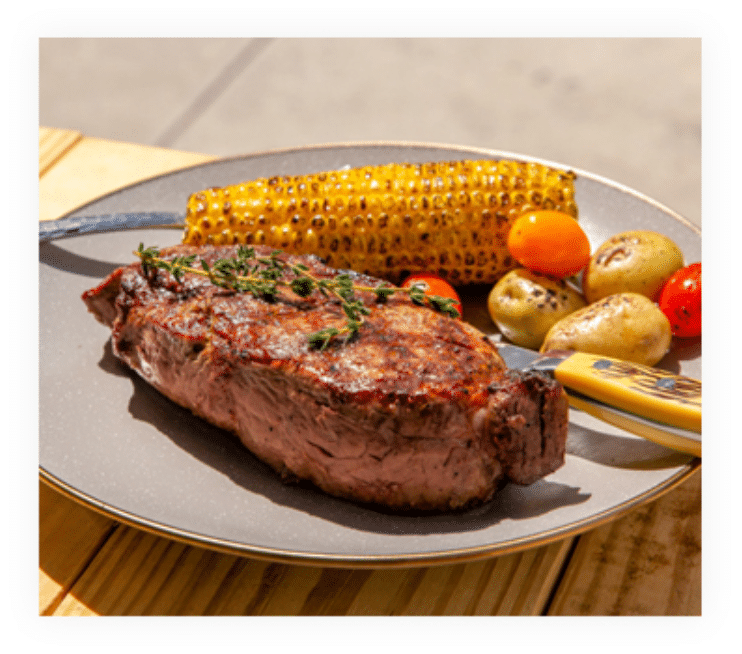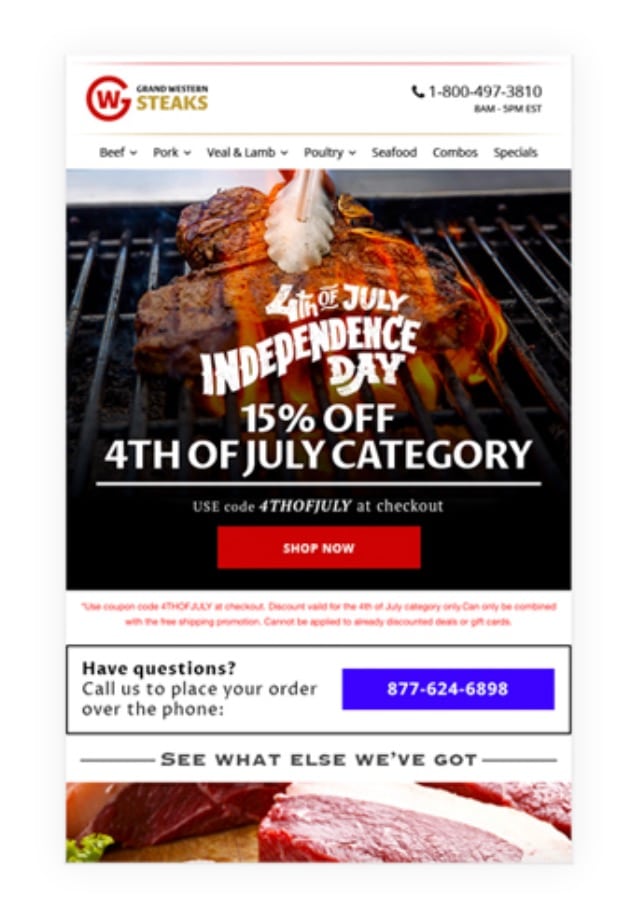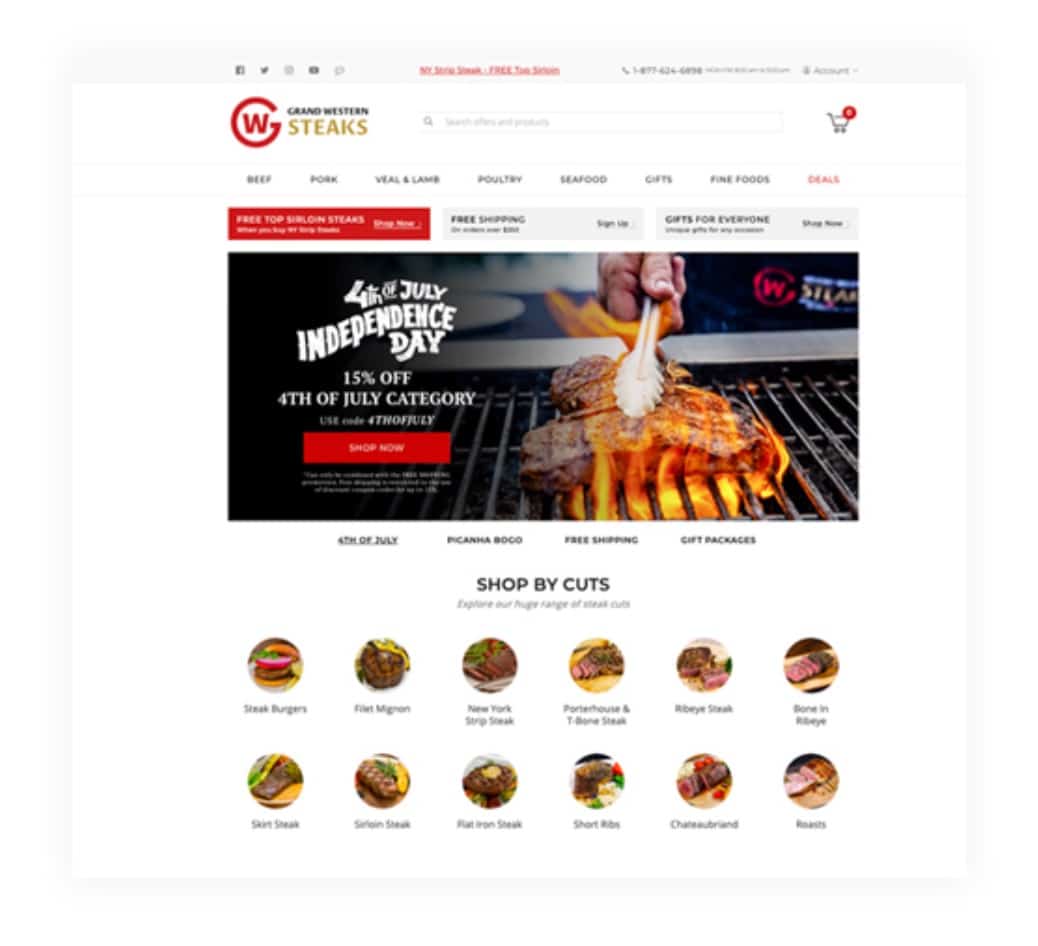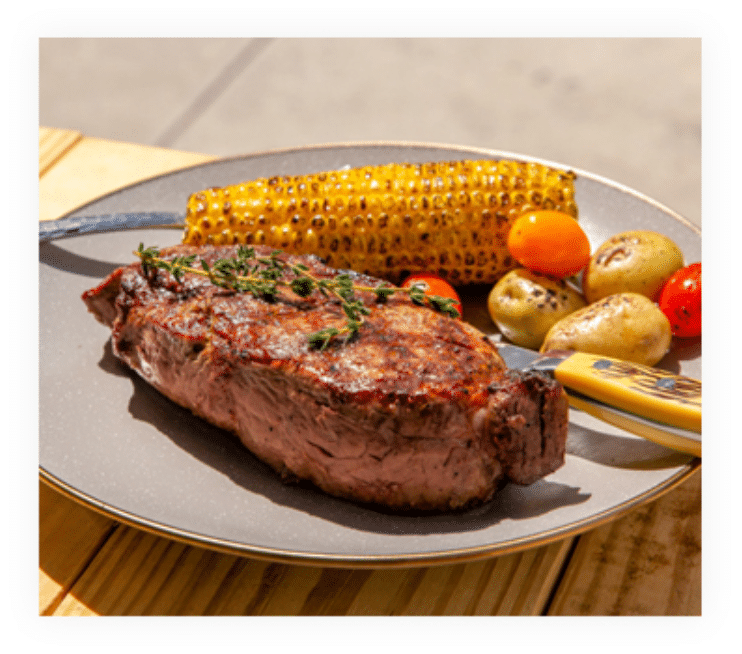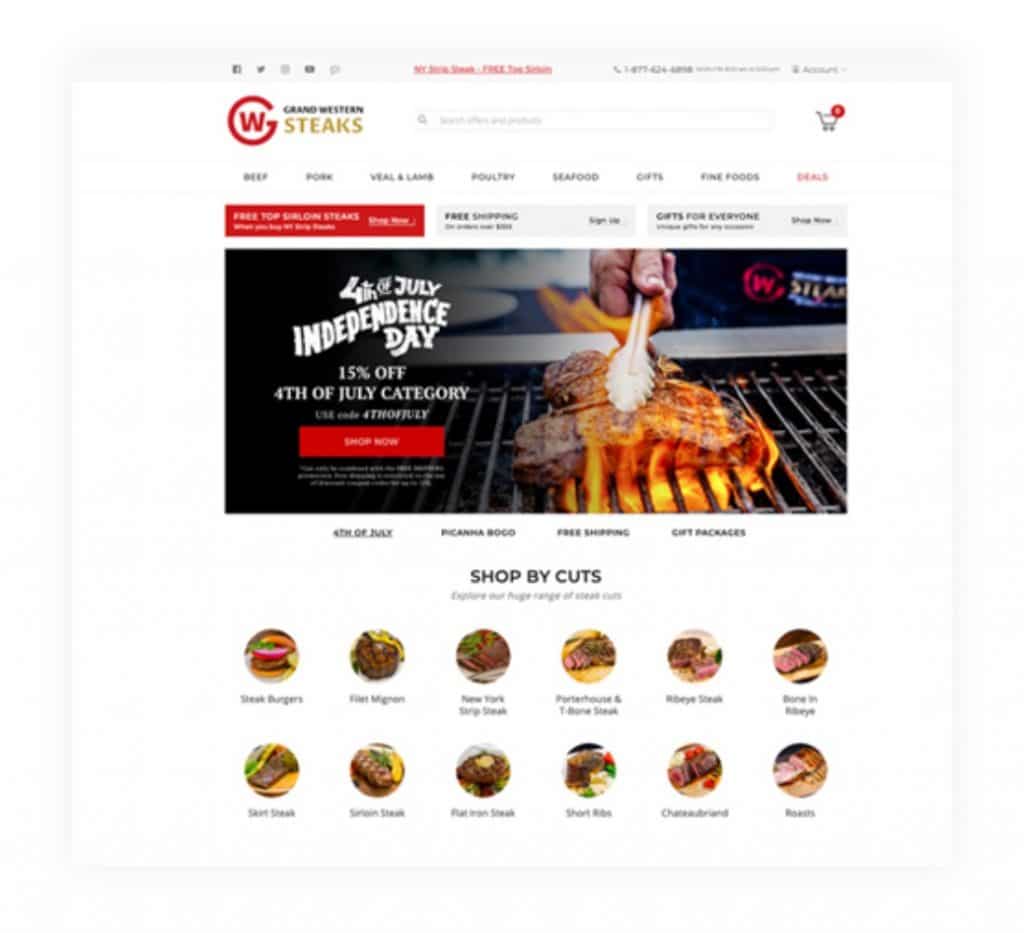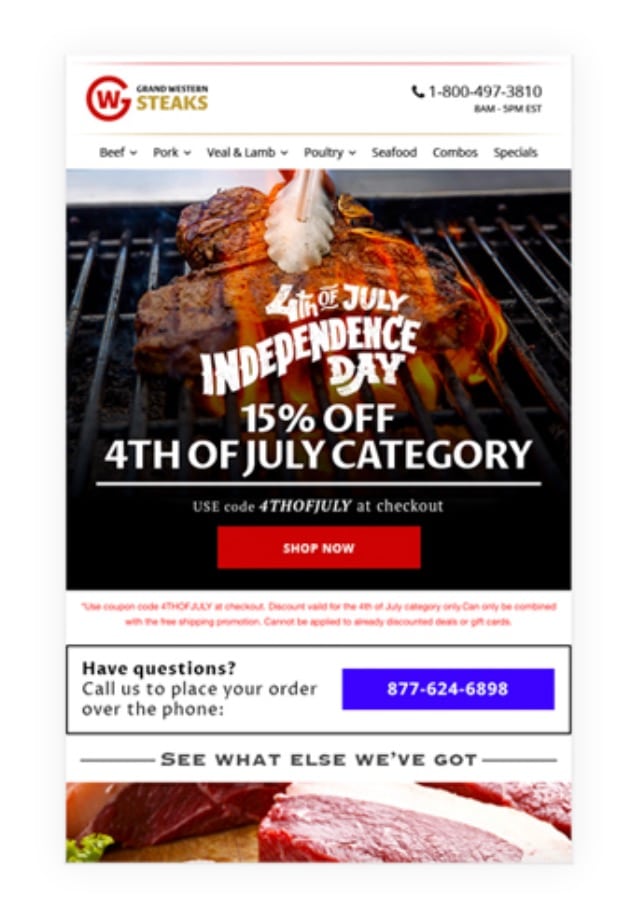 Buying meat online. Sounds kinda weird when you put it that way, right? We knew, from the beginning that the brand's messaging had to be grade-A (pun intended) in order for consumers to adapt and to ultimately love this new way of purchasing meat direct-to-consumer.
The challenge was to build a dynamic brand that felt accessible, inviting, while also appealing to grill masters and chefs. d a dynamic brand that proved direct-to-consumer meat could still be sold fresh, without compromising quality.
Our creative team was dedicated to refining and building Grand Western's tone of voice to prove that direct-to-consumer meat could be sold fresh, and across the country, without compromising quality.
Additionally, In the research and brand development period, we set out to develop branding to educate consumers on different flavors, cooking techniques, and dining experiences. Ultimately, fostering the brands' community around its diverse options in meat and how there is a fit for everyone.
But we didn't stop there, because as much as Grand Western's customer loves ideas, inspiration, and tricks, they also love quick, no BS, easy checkout with stellar customer service. So, we prioritized and simplified the user journey and check-out flow.
UI/UX 
Design + Development
We built Grand Western's brand personality to be flavorful, rich, and consumer-friendly. By adjusting the design of the checkout process, we simplified the user experience leading to a 2.5x increase in transactions and a 1.5x increase in eCommerce conversion rate. In addition to a simplified checkout journey, we added the functionality of auto-detecting the user's state (geolocation) while also auto-selecting the first available delivery date for them.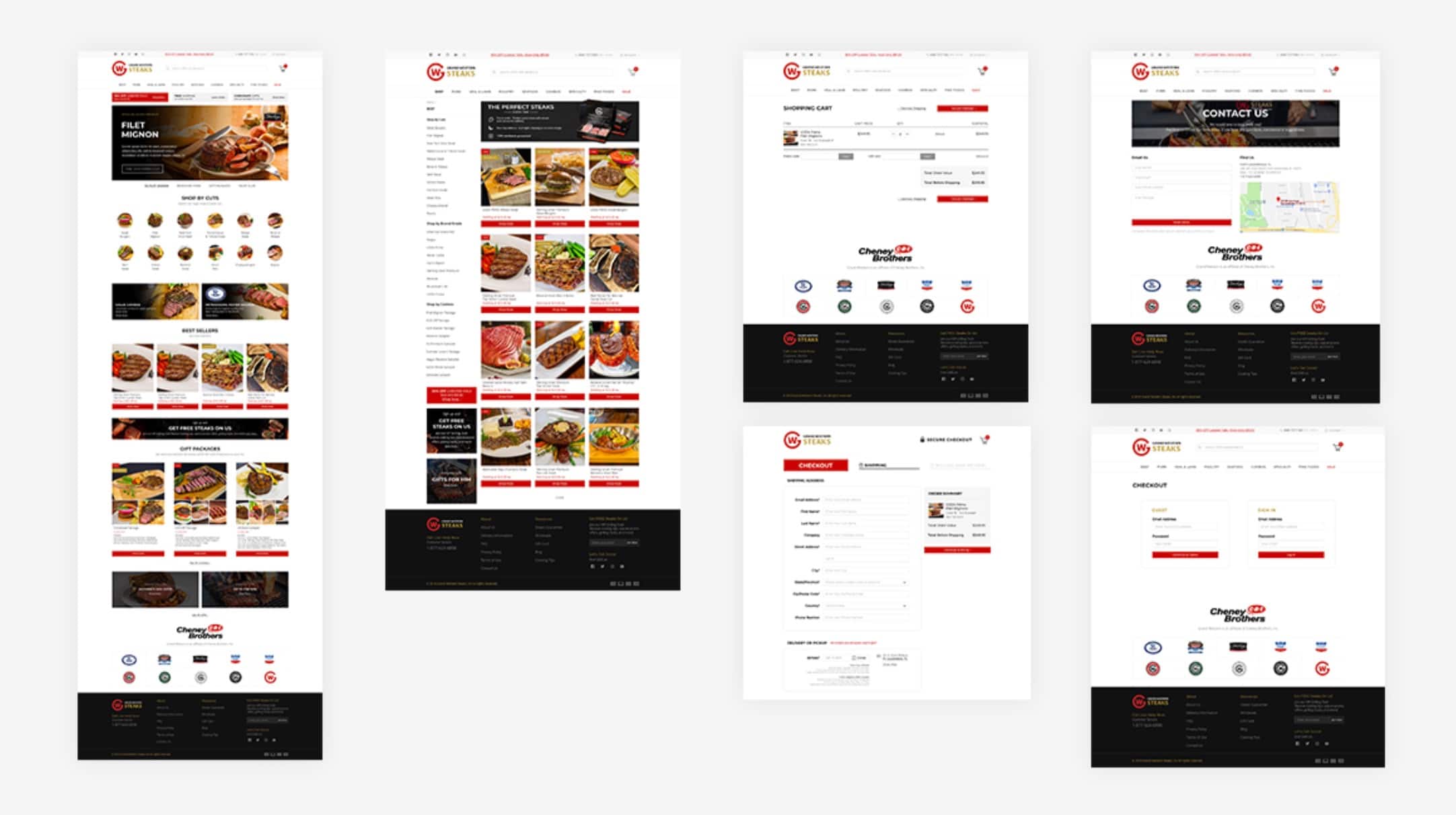 Our Google Ads experts optimized search initiation by rewriting ads based on top-performing keywords and advancing bidding strategy through cross-device campaigns. We redesigned our display ads and non-branded campaigns to drive brand awareness while constantly updating branded content, killing underperforming ads, and testing fresh content. Utilizing these strategies allowed us to have an 5.2x increase in revenue and 5x increase in ROAS.
Increase in Revenue
Increase in ROAS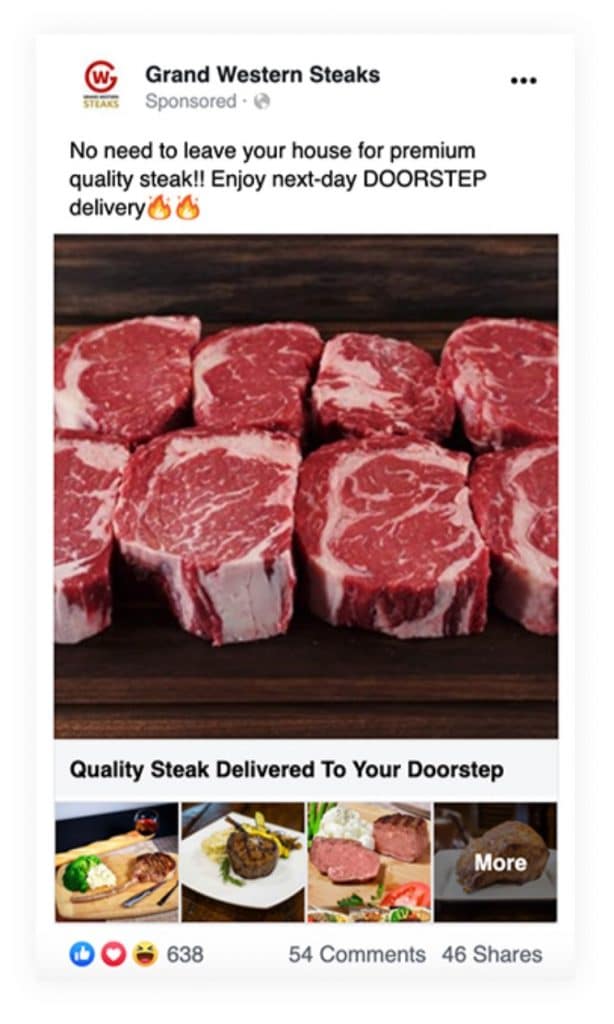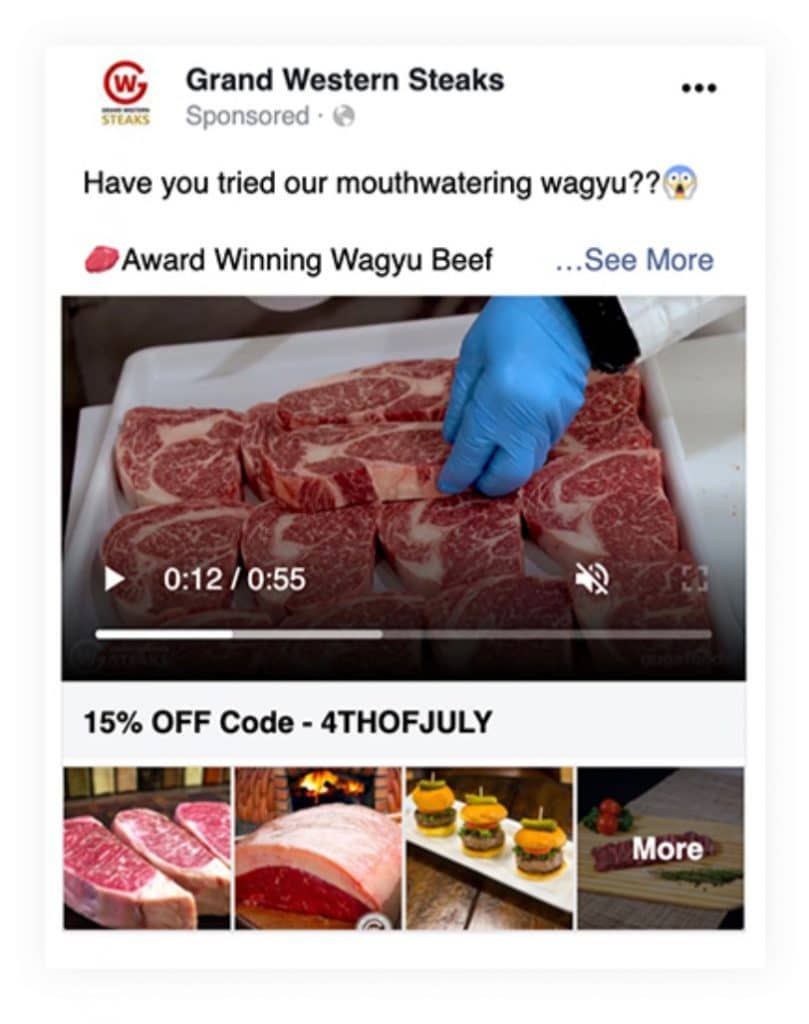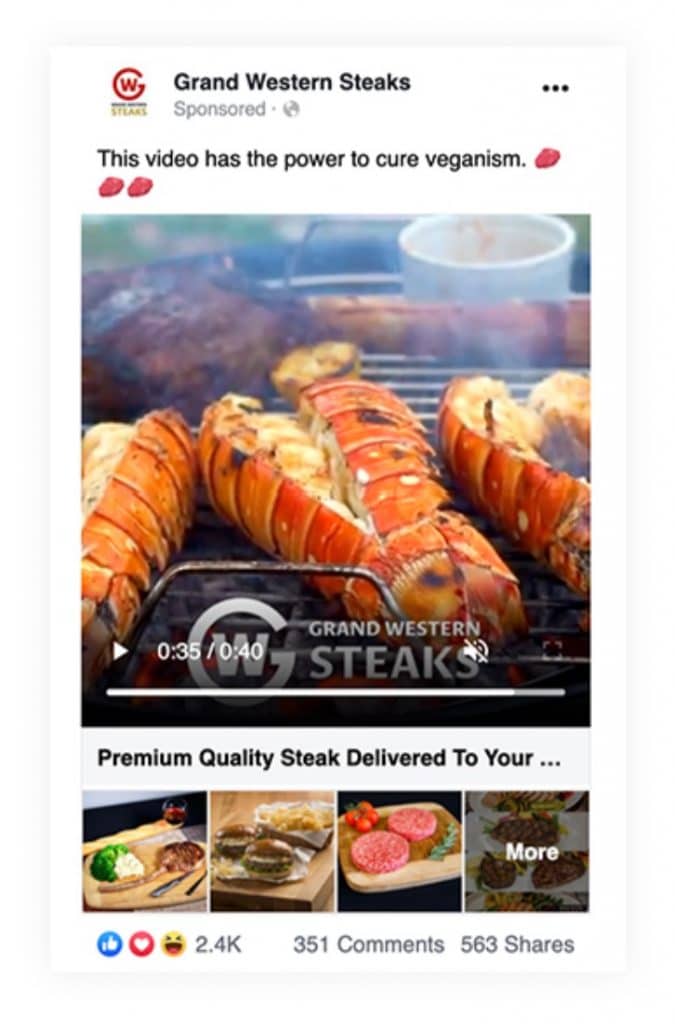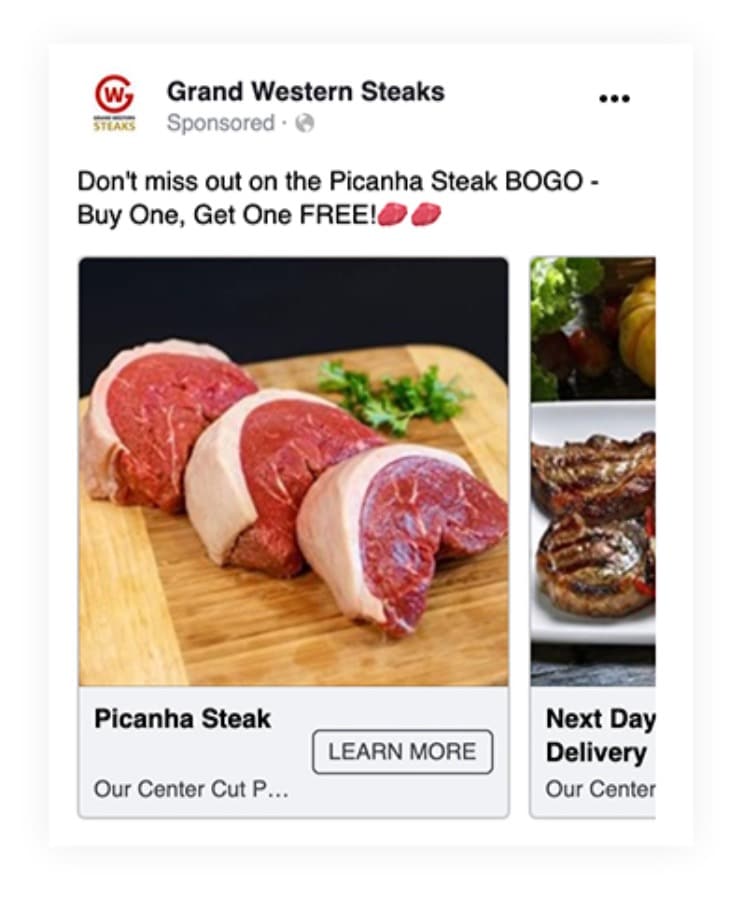 Our Facebook experts created Facebook campaigns that mirrored messaging and interests to those of Google Ad and Email Campaigns; developing an integrated strategy that multiplied Facebook revenue by 6.7x this year alone. With the implementation and design of new creative content, using branded visuals, we saw a 4.5x increase in ROAS. In addition, we switched out Facebook ad creatives on a weekly basis to provide new content for consumers.
Increase in Revenue
Increase in ROAS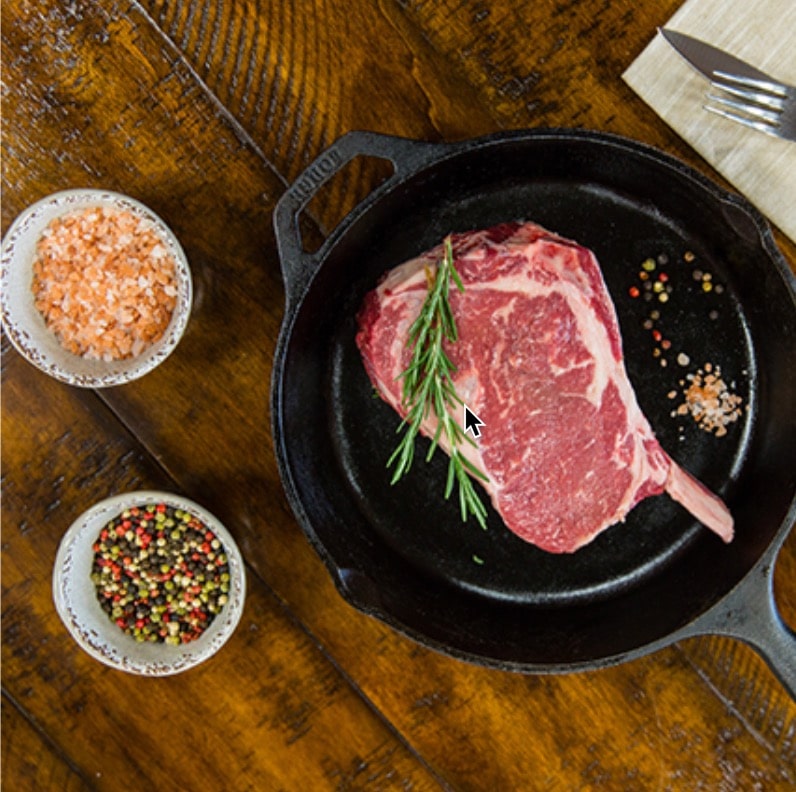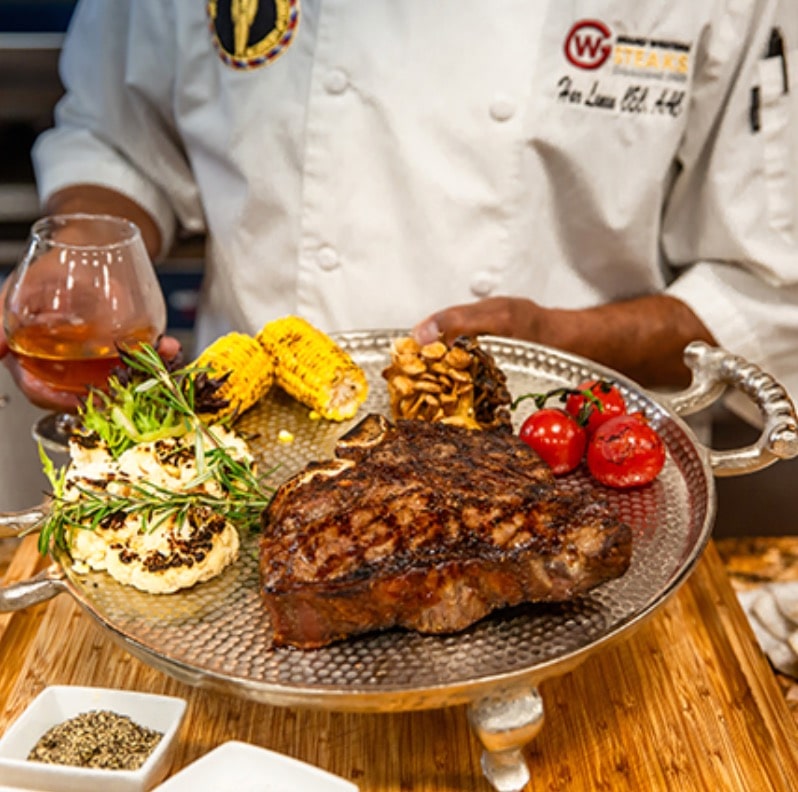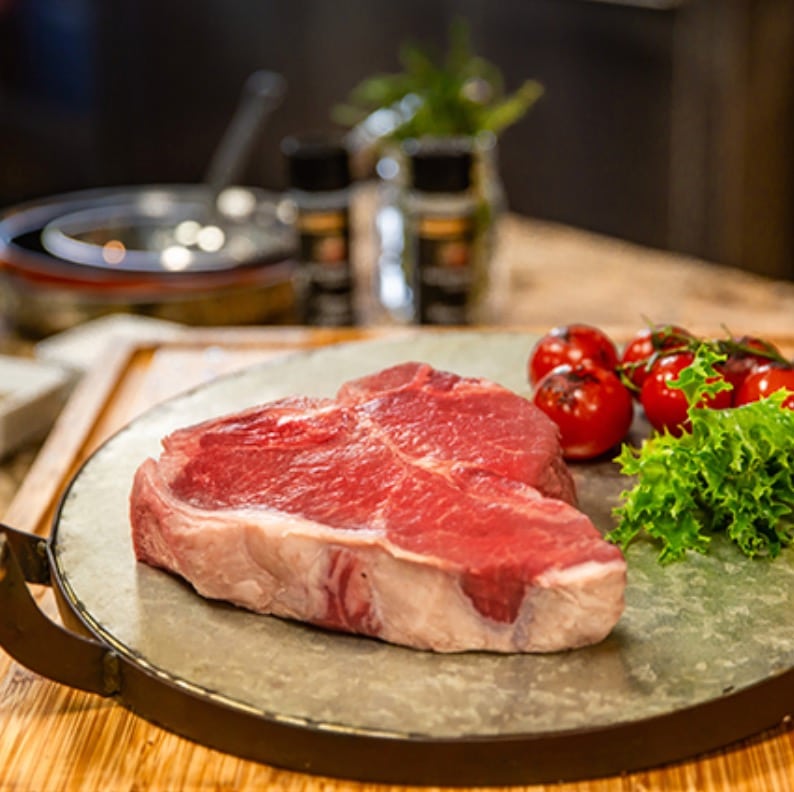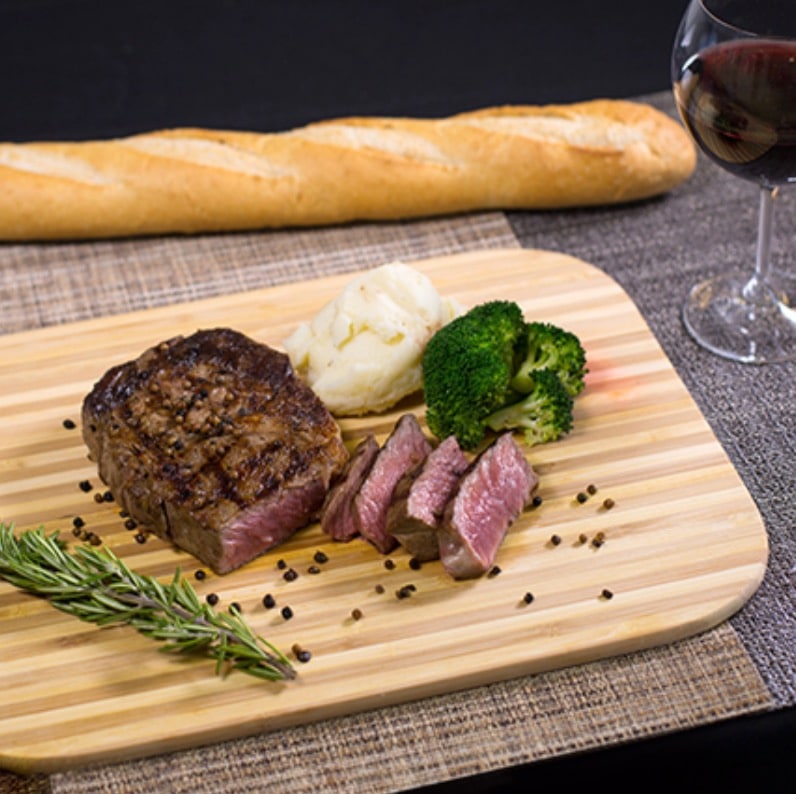 Our team wanted to promote GWS using a single Youtube influencer, Guga Foods. The Guga Foods channel has 1.65 million subscribers, which we saw as a powerful voice for Grand Western. Guga uses Grand Western Steaks to share his favorite mouth-water recipe videos of barbequing to emphasize his unique cooking technique. Our partnership with Guga Foods led to a significant increase in revenue. Our strategy was to form a strong partnership, giving him access to his own coupon code to track purchases directly linked from his followers.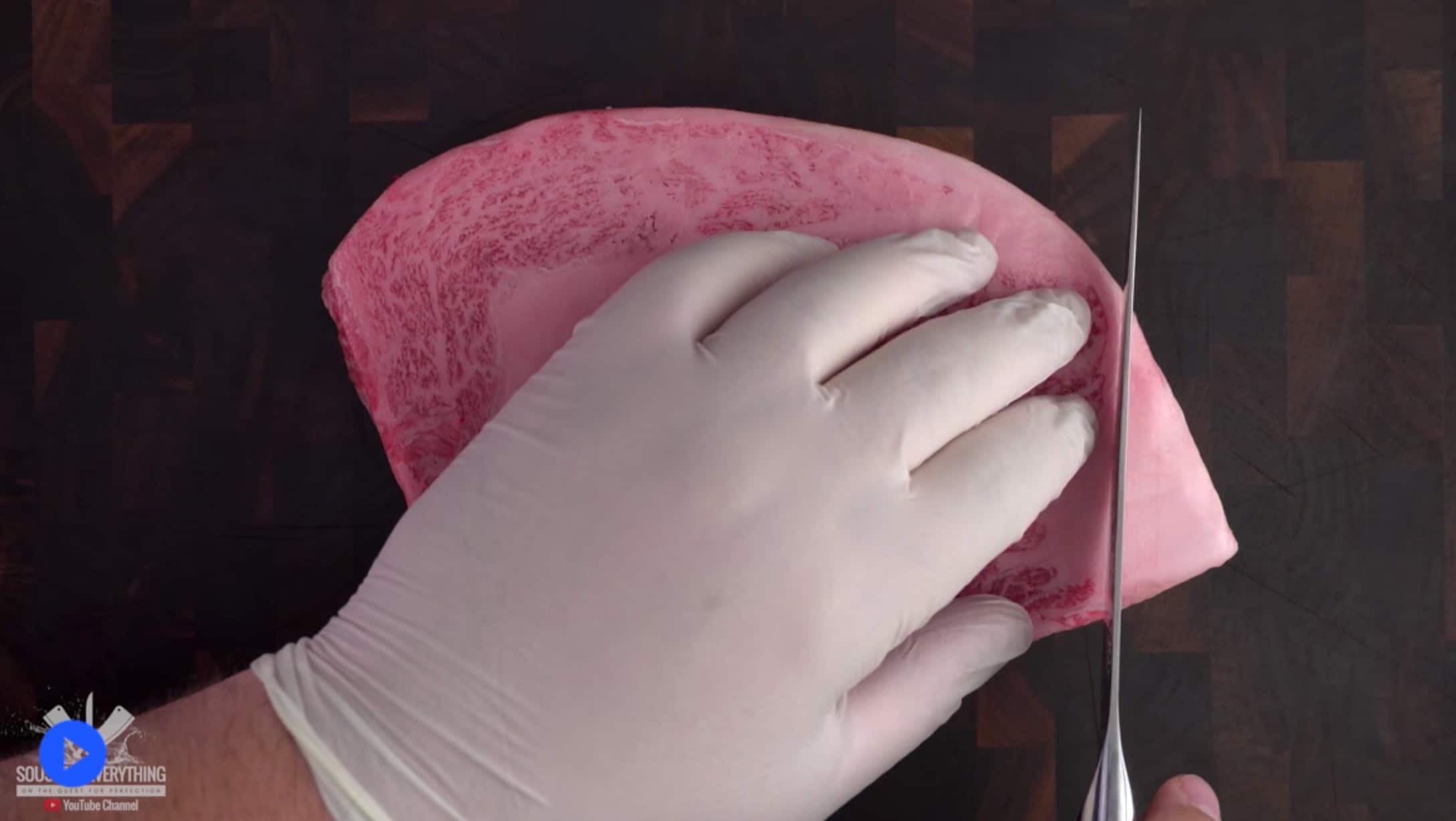 Our email marketing experts took an advanced segmentation approach to create email flows by specific products in order to target users with highly personalized content. We worked with Grand Western to create weekly promotions with coupon codes included in our email blasts. These initiatives led to increased revenue this year and proved the customers appreciated receiving exclusive promotions.