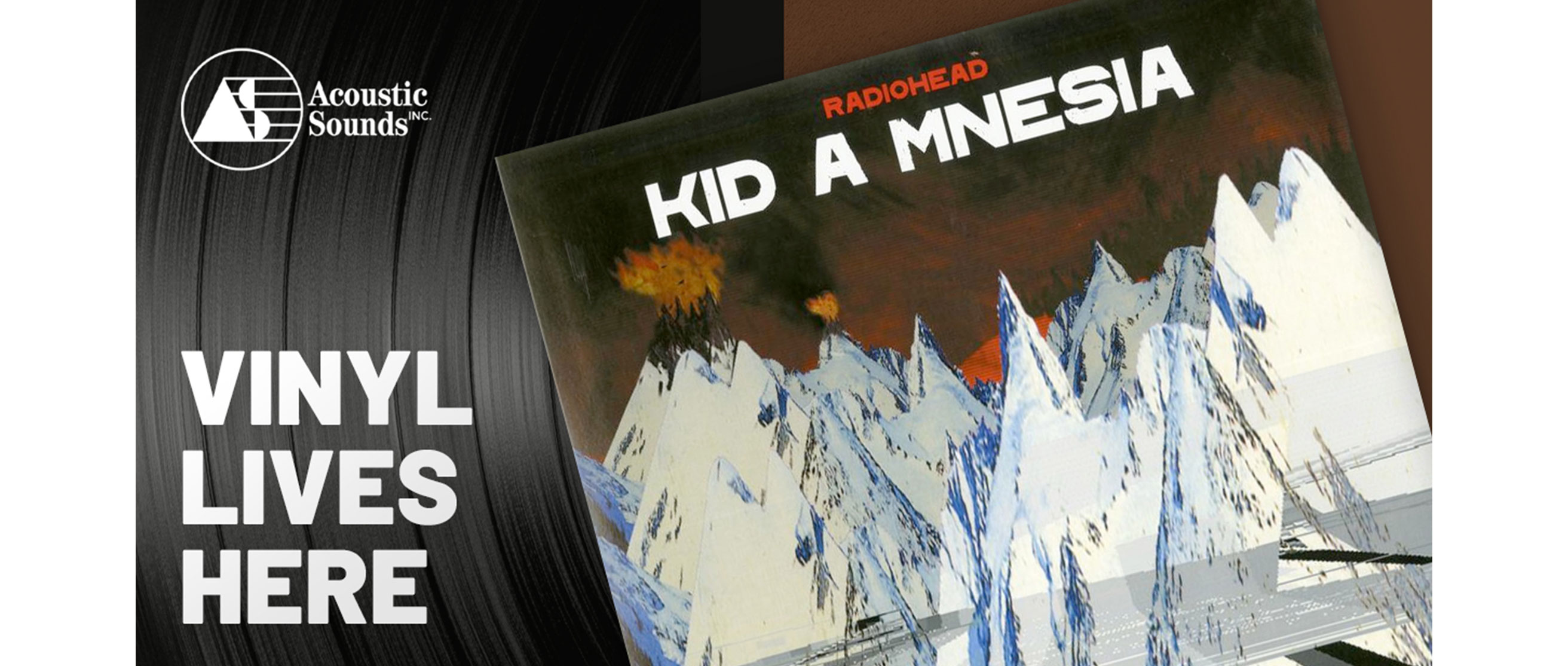 Acoustic Sounds, Inc. is the world leader in audiophile music.
Founded in 1986, the company is a global retailer of the largest selection of highest-quality music in a variety of formats. Along with LPs, SACDs, reel-to-reel tape and other forms of high-quality audio recordings, they also sell turntables, cartridges, amplifiers, speakers and accessories – all designed to exceed the expectations of audiophiles.
Acoustic Sounds became a marketing client back in 2021 with a goal of acquiring new customers and expanding their reach to a younger demographic. Luckily, vinyl records are on an upward trend and Facebook/Instagram ads became the perfect avenue.
When we onboarding Acoustic Sounds, they only had retargeting campaigns on Facebook, mostly reaching current customers and encouraging them to repurchase.
Our goal was to increase our audience to reach new customers through strategic interests, lookalikes and more. In 16 months we generated the following results for new customers only.
Conversions (purchases):
6,083 (100% increase)
ROAS:
6.91 (100% increase)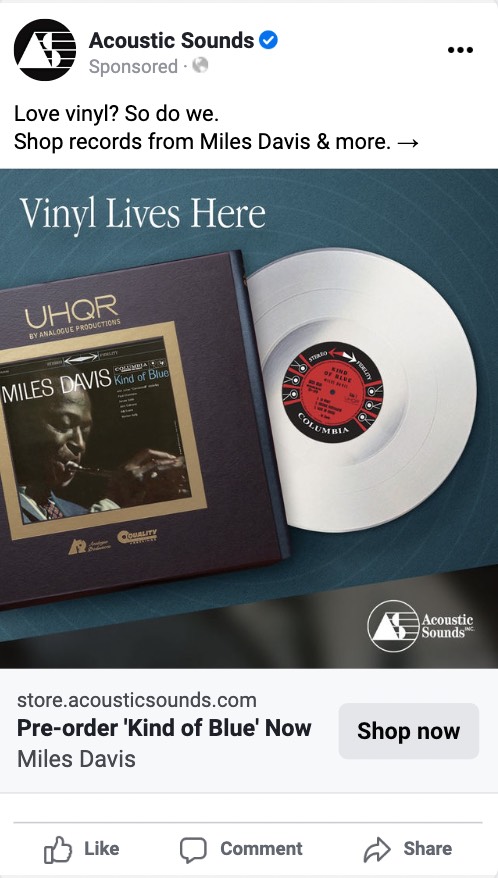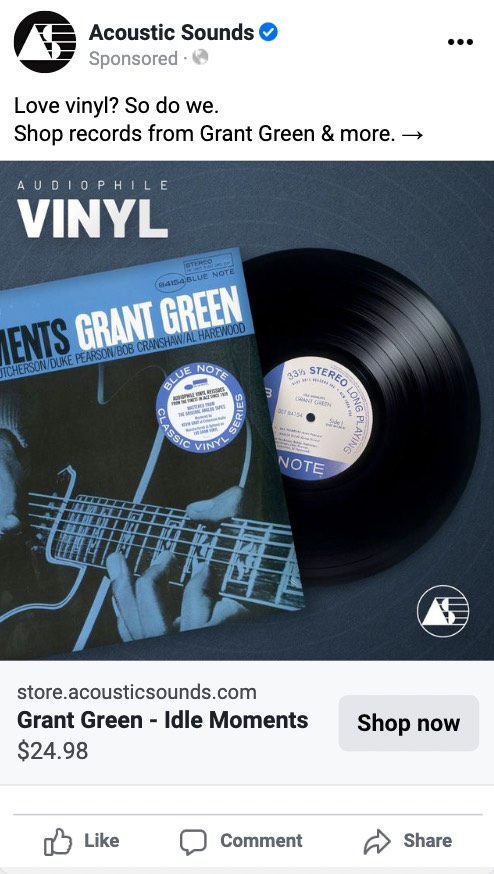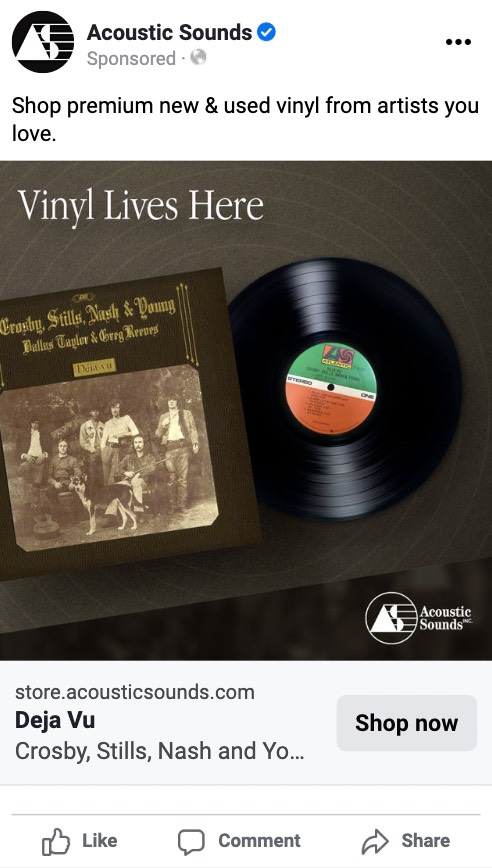 Acoustic Sounds was not targeting any new customers on Facebook. We are now spending most of the budget on bringing in new traffic and converting new customers at an extremely high rate. Revenue from new customers has increased by 100% on Facebook.