November 15, 2018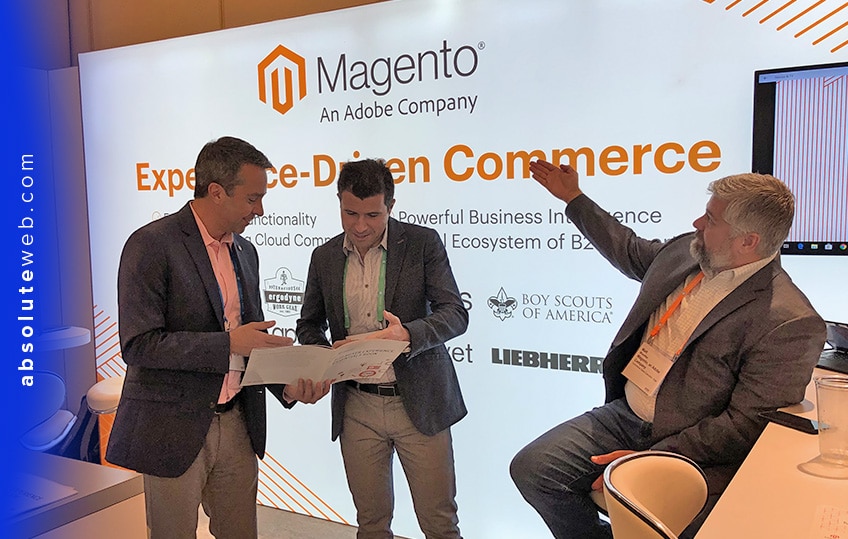 B2B Online Miami 2018 Recap
We were honored to be a part of the B2B Online Miami conference this year. The event took place at Turnberry Isle Miami for 3 days, between November 12 and November 14. It was a successful conference, where our team met some of our current partners and clients, as well as establishing new contacts for future B2B and B2C project collaborations.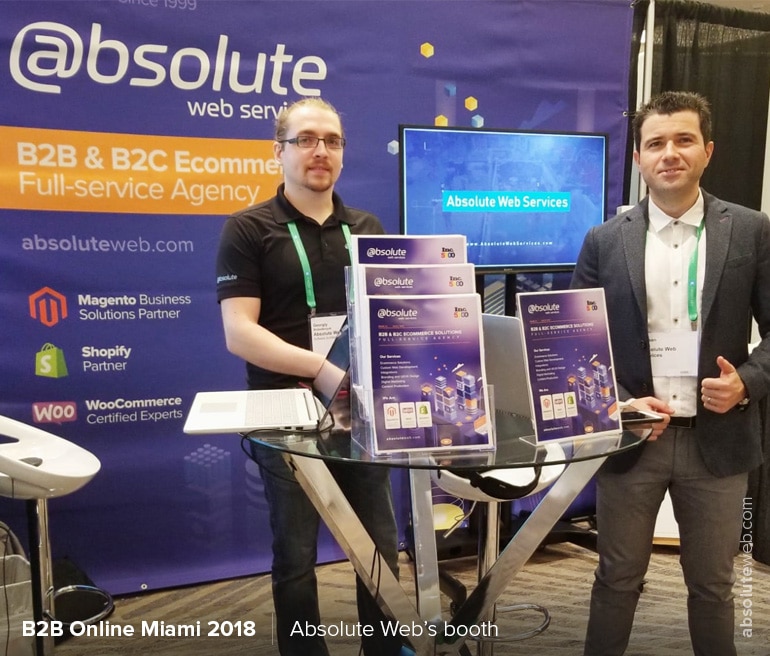 Absolute Web featured as a sponsor at the event and also exhibited at booth #109, with a part of our team, networking and showcasing past B2B work to the audience. In addition to that, Georgiy Slobodenyuk and Sergio Tabaran hosted two round-table sessions on Ecommerce Automation Strategies to Reduce Costs and Increase Revenue. We thank all participants at the table and we hope they left with useful knowledge that they can apply within their organizations.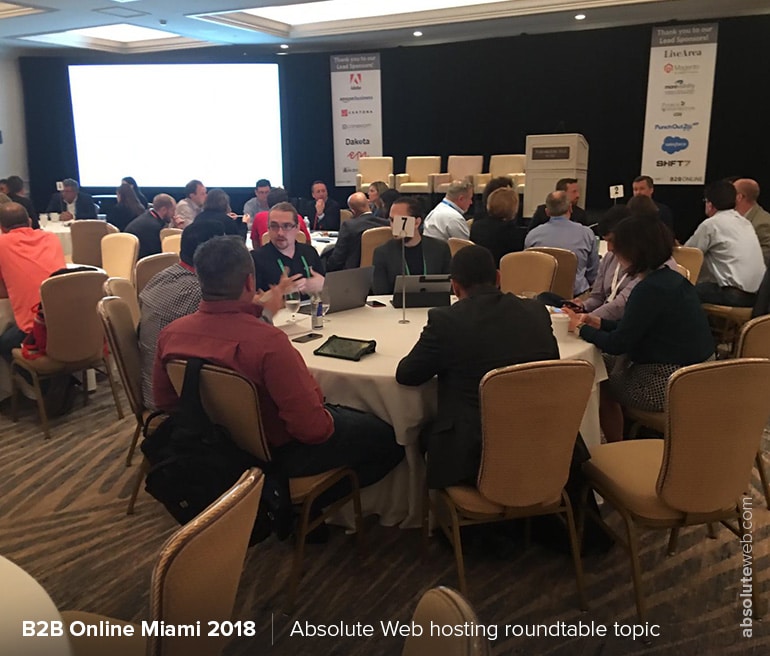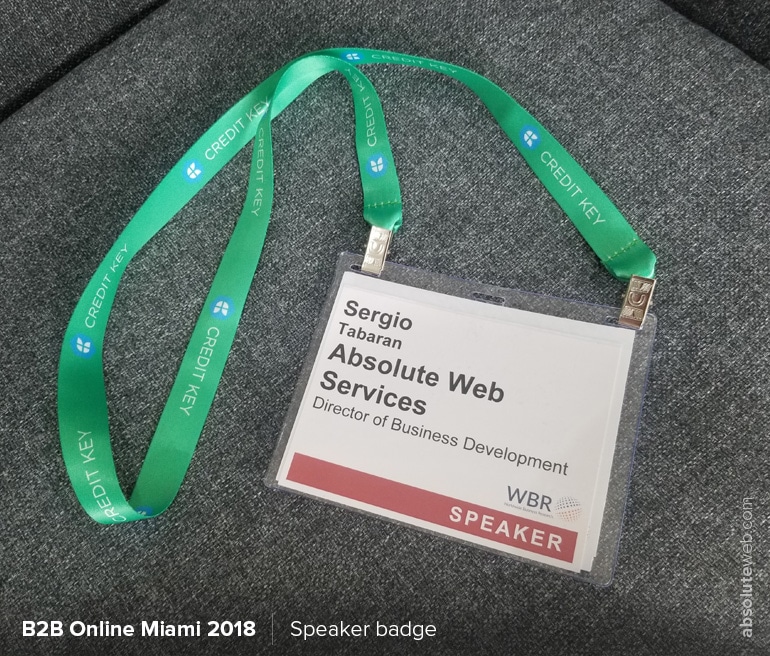 Some of the main topics we covered are:
Email Marketing Automation
Personalized Search
Product Recommendations
Product Reviews Automation
Social Media User-generated Content
Customer Service Automation
Shipping Automation
Organization Workflow Automation
Fraud Detection
Omnichannel Automation
PIM Automation
We look forward to the next year's event and thank Worldwide Business Research for organizing a well-put conference!