September 10, 2013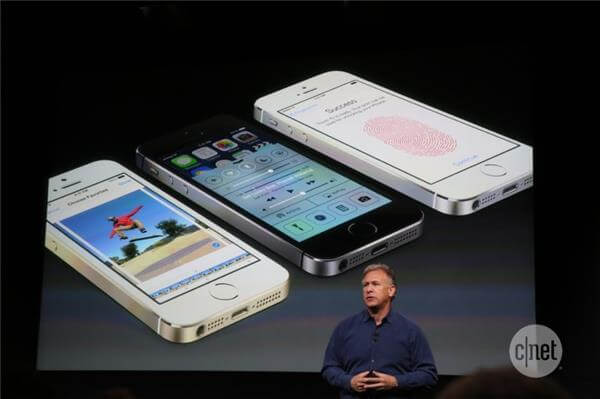 Apple's Special Event: iPhone 5C, Touch ID, and the M7 Chip
Just one hour ago, Apple had a "special event" to launch their new iPhones. Yes, iPhones with an "s". There will be two new iPhone models for Apple heads to choose from, the iPhone 5S and the iPhone 5C. Even with the new two-phone strategy, the technology within the phones is what stole the show. Touch ID and the M7 chip will be the new linchpins in the tech giant's pursuit to keep and expand their market share.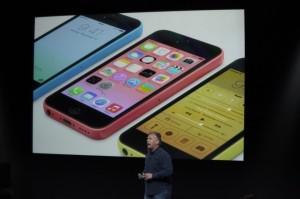 iPhone 5C and Pretty Colors
The tech world is already calling the iPhone 5C the iPhone "Cheap", but the company says it stands for "Color". For all intensive purposes, it is just another iPhone that is made to be slightly cheaper than the most recent release (when on-contract, off-contract it will still be more than $500). The Apple event priced the 5C at $99 and $199 on-contract, a fairly high price point for what is being offered. For all of the multi-syllable words used, the phone will be made of plastic and have the same chip as the old iPhone 5.
New shiny colors are pretty much the only "new" things coming out of the cheaper version. That, and something that will likely be a lower quality product than the iPhone 5S. Touch ID, the new tech in the iPhone 5S,  is, however, something many will get excited about.
iPhone 5S and Touch ID
Apple's special announcement revolved around a detail that was already leaked, but that still packed a punch. The new home button on the iPhone 5S is designed with a built in fingerprint reader. This will be the first phone with a built-in fingerprint reader, and those purchasing the new iPhone will see a bevy of features based off of the technology. Buying apps, music, unlocking the phone, and more will all require your finger. No more 10 million password entries per day.
This advancement could change the game, as payment platforms through an iPhone 5S could evolve and provide increased security. The possibilities are endless, but only the future will tell whether or not this will keep and expand Apple's audience.
iPhone 5S and the M7 Chip
The iPhone 5S will contain a new, 64-bit based A7 chip that is twice as fast as the previous phone model and is the first 64-bit chip in a mobile phone. That is not, however, what is exciting some of the "fan boys". The M7 chip will be included in the new iPhone along with the A7 chip, but will offer completely different capabilities. Basically, the iPhone 5S now has motion data capabilities to integrate and improve health-related applications. This co-processor shows some serious potential, but many are still skeptical.
Want to know more about the new iPhones? Check out CNET for comprehensive coverage.