May 21, 2018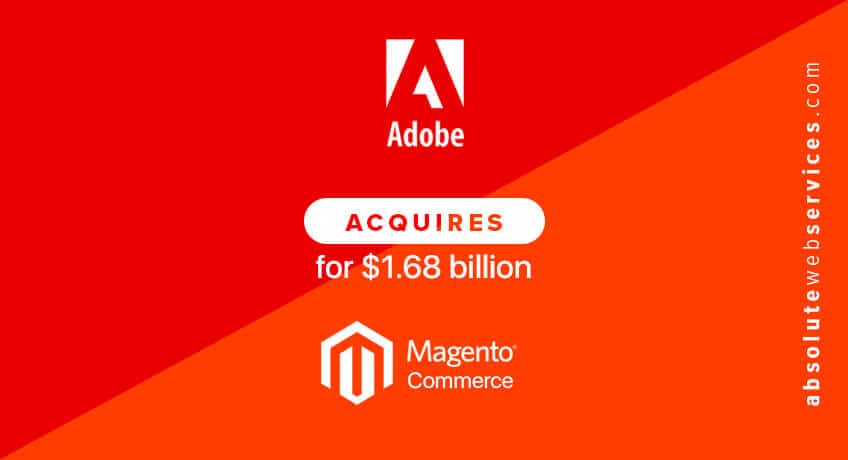 Adobe Acquires Magento Commerce
Adobe made an announcement today that it has acquired Magento Commerce for $1.68 billion. The inclusion of the Magento Commerce Cloud will allow commerce to be integrated into the Adobe Experience Cloud flawlessly. This will provide one platform that caters to both B2B and B2C globally.
The Magento Platform merges digital commerce, order management, and predictive intelligence into a unified commerce platform that enables shopping experiences across a wide array of industries.
As an official Magento Solutions Partner, our team at Absolute Web Services are looking forward to further growth in the digital commerce industry.
For more info on the announcement:
http://news.adobe.com/press-release/corporate/adobe-acquire-magento-commerce