December 12, 2018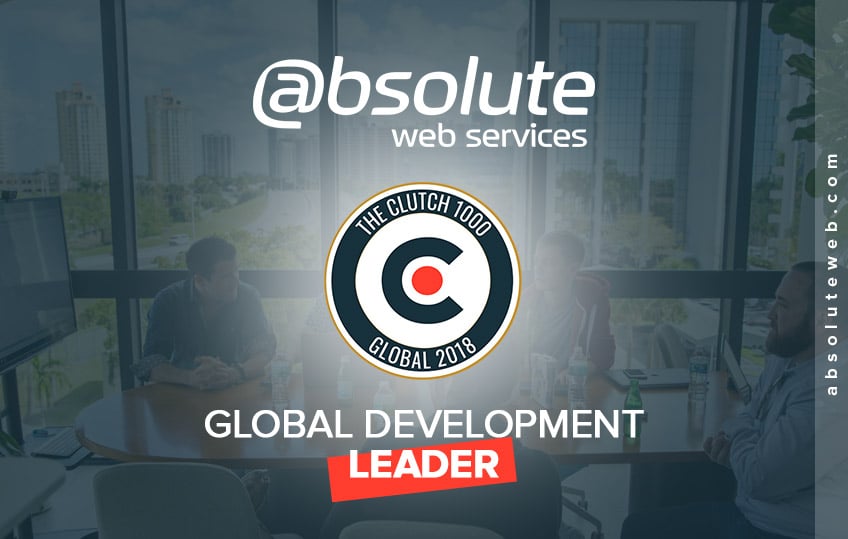 Absolute Web Services Recognized as a Global Development Leader by Clutch
Absolute Web Services is a full-service digital agency that offers expertise in UI/UX, branding, and web development among many other services. We take pride in our work and strive to be a reliable, yet adaptable for enterprises and startups alike. This year, we are celebrating 20 years in the industry and helping our clients achieve their goals. Our clients feedback is our most important metric and we're extremely happy to announce that Clutch – the leading B2B ratings and reviews platform – has named Absolute Web Services one of the best ecommerce development companies in the world.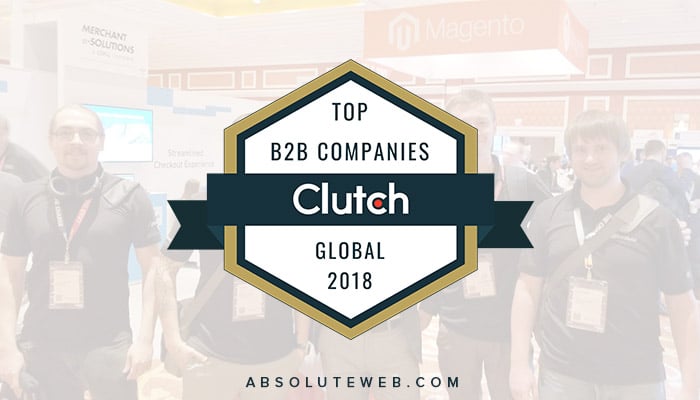 This year, Clutch also announced the Clutch 1000 – a comprehensive list of the top one thousand B2B companies in the entire world. These firms were selected based on their superior level of dedication and commitment to their clients. Client feedback lies at the core of Clutch's research methodology, and companies comprising The Clutch 1000 list have gone above and beyond to deliver quality solutions to their clients. With over 42,000 companies considered, we are extremely proud to announce that Absolute Web Services was included in The Clutch 1000.
This accomplishment was made possible by the five-star reviews that we have accumulated in our profile throughout the years. We take pride in our work and it means the world to hear such great feedback from our clients. Check out some of our favorite excerpts that can be found in our profile:
"The professionalism and seriousness of the team is out of this world. They are extremely competent, and will always try to accommodate requests the best they can. Clear communication is key, so that they know exactly what you're expecting from them."
"While this project was underway, Absolute Web Services grew substantially, yet we always felt like we were valuable clients."
Not only has the feedback recognized us on Clutch, but we've also gained some momentum on The Manifest and Visual Objects.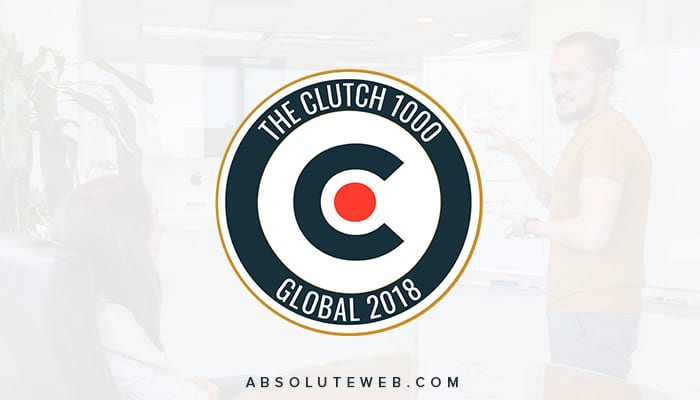 The Manifest is a platform dedicated to helping business buyers find the best service providers by providing how-to guides and lists that highlight the best companies per industry and location. The Manifest has named Absolute Web Services as one of the top 100 web design companies.
Visual Objects is a portfolio website that showcases work from top creative firms around the world. This visual catalog makes it easy to find the right design partner for your business needs. Visual Objects will soon feature our portfolio items as one of the best web design companies.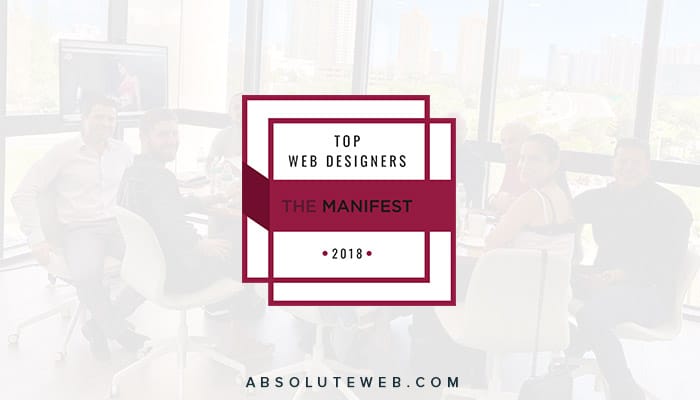 We'd like to thank our clients for taking the time to be interviewed by Clutch as they made this accomplishment possible. We will continue to work with Clutch so that we can continue to prove that we can compete with the best firms in the industry.
If you're interested in our five-star services, make sure to contact us!