November 9, 2018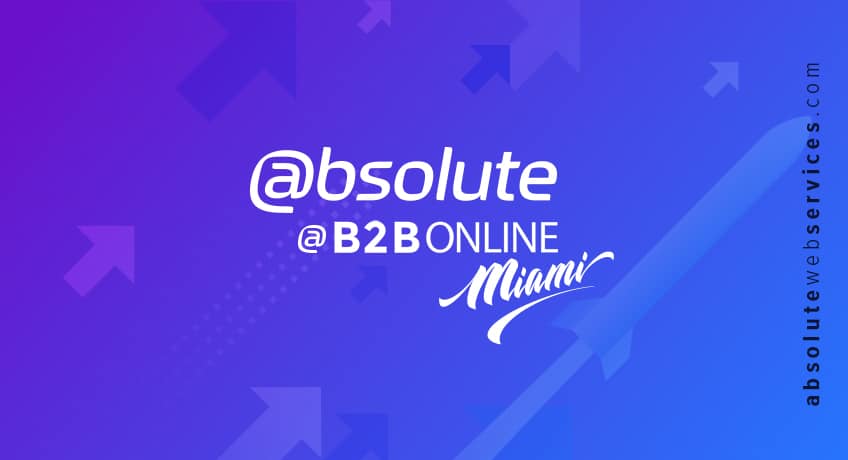 Absolute Web Services presenting at B2B Online Miami
Absolute Web Services is excited to be presenting B2B solutions at Booth 109 at the B2B Online Miami conference on November 12 – 14. We're honored to join a list of sponsors among companies like Adobe, Amazon, and Salesforce.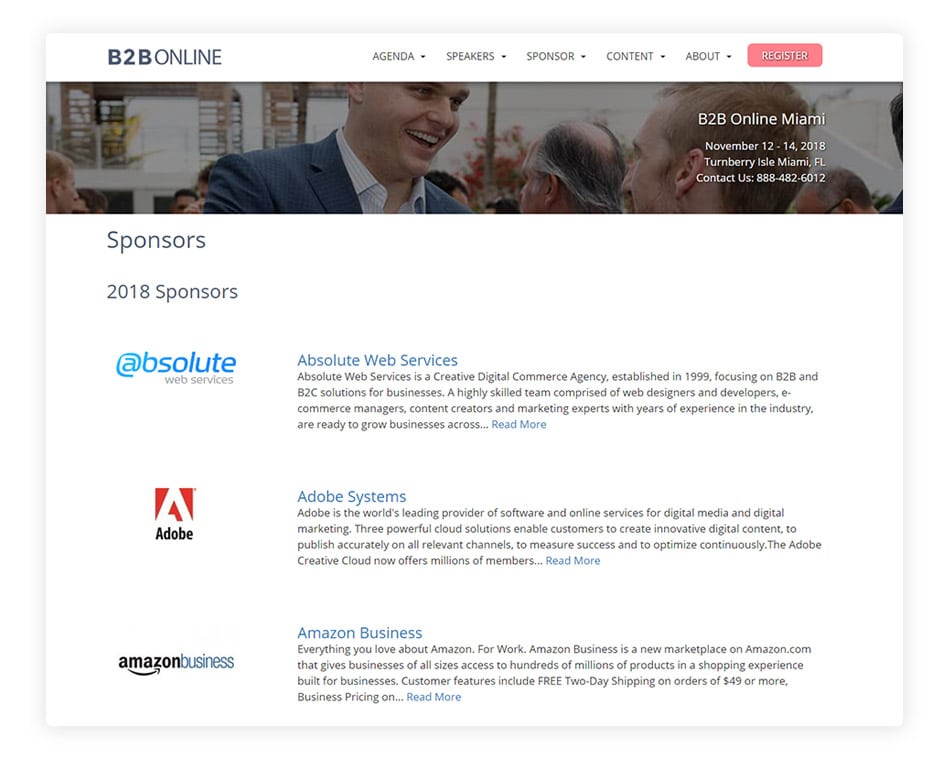 B2B Online is a conference that brings together elite manufacturers and distributors to collaborate and learn about the latest innovative strategies to give your customers the best online experience possible. It's designed for you to build your business and profit by providing you with content from companies who have and are reshaping their digital marketing strategy.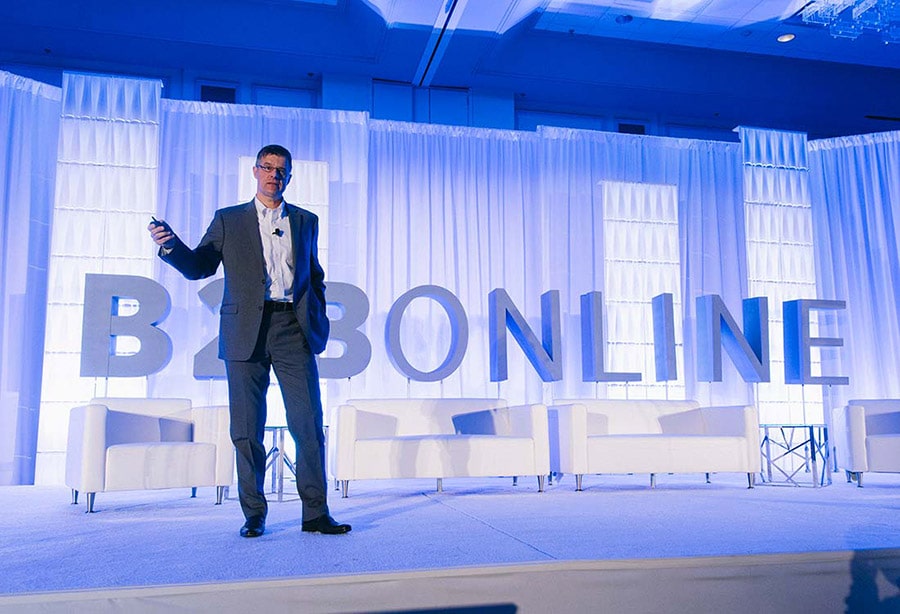 Come by the Absolute Web booth 109 to meet our CEO, Roman Yoffe; Director of Business Development, Sergio Tabaran; and our Software Architect, Georgiy Slobodenyuk.
We'll also be hosting a round table discussion on "Ecommerce Automation Strategies to Reduce Costs and Increase Revenue". You'll have the opportunity to learn about our experiences on the topic and ask us questions during a Q&A session.
Get 25% OFF your tickets using our Promo Code: B2BM18AWS
We hope to see you there.