December 23, 2011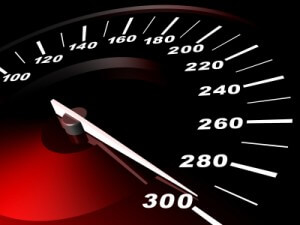 5 Quick Tips To Speed Up Your Website
We wanted to share 5 suggestions to speed up your website and in this way keep the visitors without letting them go away somewhere else waiting until the whole page loads. Attention spans on the internet are not quite as extensive as we would like to believe.  It has been determined that once someone reaches your website, there is roughly a 5 second timeframe to capture their attention before they decide to look somewhere else.
That doesn't give much time to make all of the wonderful work you've put into building your website capture the visitor long enough to make a sale.  Even worse, If your 5 seconds is taken up with the time it takes for your page to load you may be losing a multitude of customer's to the competitor.
Tips To Speed Up Your Website:
With this is mind, you need to seriously consider learning how to speed up a website's loading time. This can vary depending on how you like to build websites.  For those who build them based on the popular WordPress platform here are some things you can do:
Cache your content.  When a WordPress site loads, it's pulling content from various locations and assembling the content on your viewer's browser.  By downloading a caching plugin like WP Super Cache, Hyper Cache, or W3 Total Cache, you'll speed up your website quite a bit.
For instance, the WP Super Cache will take all of the elements of your website on the server side and formulate a static HTML page.  Once it's formed it will send that instead of having to go back and forth several times trying to formulate the site on your viewers browser.
Another great tip is to compress the JavaScript and CSS files on your site.  Before you feel overwhelmed wondering how to do that, take comfort in knowing there are plugins for that.
The Minify JavaScript plugin will compress the JavaScript into a single file, greatly reducing the HTTP requests and resulting in faster load times.
Know your host. When considering a good host you need to look at more than just a place that can keep your files online for you.
You need to look into other considerations like allowed bandwidth, which versions of PHP and MySQL are offered, and processor speed/type.  All of these need to be compared so you can make informed decisions about your site.
For The coders:
For you code junkies, you may not have preconfigured options to help speed up your website so you'll have to take these steps into account when writing the code for your site:
Make sure your code is clean and well thought out.  Avoid duplicate scripts.  Learn how to use the insert script function if you are coding in PHP.
Like a CSS file you can write the code once on a separate file and insert it using the <?php insertScript("menu.js") ?> function.  Limiting the number of HTTP requests give the browser the time to load something else.
Structure your code in a hierarchy.  Put your JavaScript tags near the bottom of the web code just above the body tag.  Browsers usually have the ability to load multiple elements at once.  This is crucial for fast load times.
However when a JavaScript is loading, no other elements can download until the cript is finished.  For this reason allow for most of the page to load by placing the JavaScript at the bottom whenever possible.
Lastly,  No matter if you are using WordPress or coding by hand, take the time to preplan your project.  It will make your site more efficient and faster by building it correctly the first time, rather than having to recode or move code and create redirects.
Partial or messy code due to restructure will slow your site and it's hard to navigate.  Follow the tips above and you'll increase your chance of surviving the 5 second user attention span test.
If you found this Article Helpful why not hit the Like Button Below!