December 26, 2018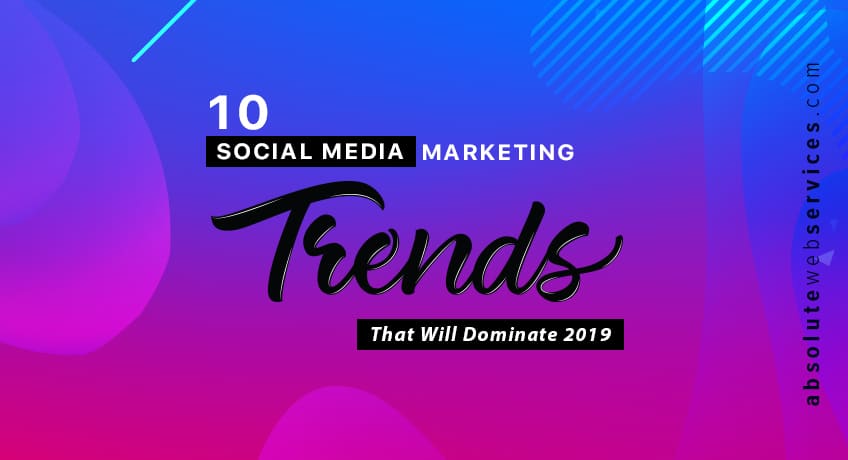 10 Social Media Marketing Trends That Will Dominate 2019
Social media plays an important role in every company's marketing strategy and because the digital world is constantly evolving with new trends, strategies, and ideas it's important to stay up to date. Now is the time to figure out what trends are going to be popular and what strategies will work best for your business.
Here are 10 social media trends that will dominate 2019:
Video Content
Video content continues to grow every single year and 2019 will be no different. According to experts, 80% of what we consume online will soon be video content.
Here are some numbers to show the importance of incorporating video content into your social media marketing strategy next year:
70% of consumers have shared a brand's video.
72% of businesses say video content has improved their conversion rate.
52% of consumers feel more confident about online purchase decisions by watching product videos.
65% of executives visit the marketer's website and 39% call a vendor after viewing a video.

Live Videos
Live videos have always been very popular on YouTube, but the trend has also taken off on Facebook and Instagram.
The authentic nature of live videos is what seems to make them especially attractive and meaningful to social media users. Live videos increase trust and relevance of a brand, so it's a trend you won't want to ignore. Businesses use them for interviews, product demos, behind the scenes glimpses of events, office life, and so much more. The key is just delivering engaging and exciting content.

Stories
Like live videos, the popularity of social media Stories is growing as well, so it's important for marketers to consider incorporating this format in their digital strategy.
We all know Snapchat is the originator, then Instagram and Facebook Stories were introduced, and now YouTube even has their very own story format called "Reels".
A great advantage of utilizing stories is that they disappear after 24 hours, so marketers can create a sense of FOMO (fear of missing out), which will encourage users to watch as soon as they can. It's an opportunity to feature employees, ask for reviews on products, and of course advertise products.
Please note, in order for your Story ads to convert and provide you a great ROI, they must be top quality in terms of design, look and feel. Additionally, they should be highly targeted and in line with what the audience wants to see, hear, or buy.

IGTV
IGTV launched on Instagram in June and unlike YouTube and other video streaming platforms, it's dedicated to vertical video playback, which makes it suitable for marketers and content producers addressing a mobile only audience.
Why vertical you ask? Instagram wants to encourage users to create video content, but exclusively for mobile. We all know people are more likely to use their mobile devices in a vertical position, hence the type of video.
Chipotle was one of the first companies to use IGTV and now other big brands are using it to their advantage. SocialChain is currently producing and distributing a regular podcast that they publish on IGTV as well in vertical format. This is a great example of a company that adapts quickly to the latest trends in social media and acts accordingly.
Short form videos were already available on Instagram, but the IGTV channel allows users and marketers to now opt for long form content.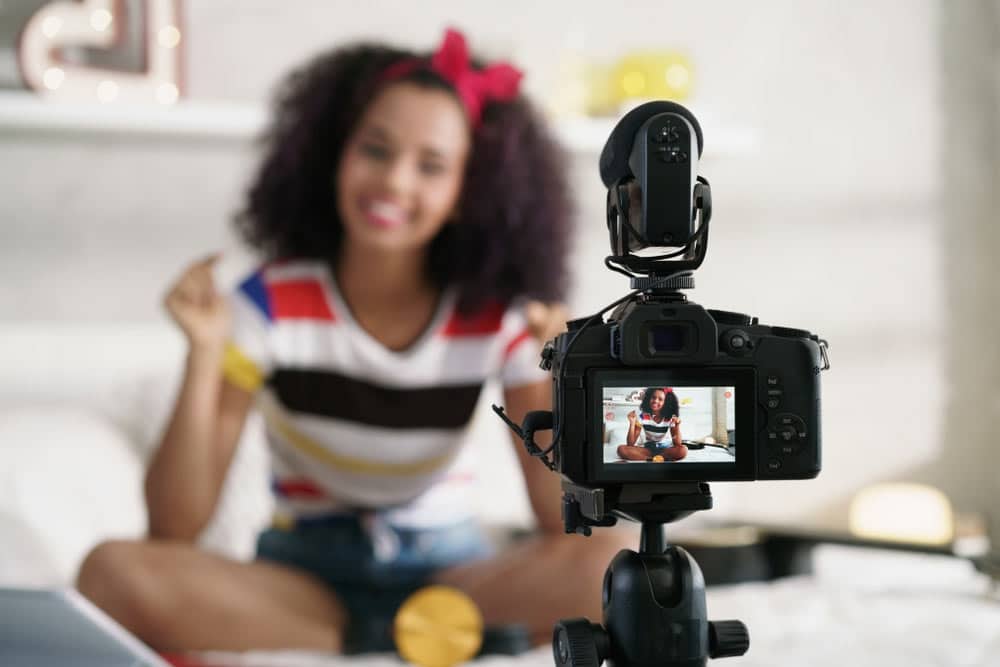 Micro-influencers
Influencer marketing has taken off in a way that no one could have imagined. There are now Instagram stars, Twitter influencers, and YouTube millionaires. These people have millions of followers and their content is instantly seen by more people than TV ad makers could ever dream of. It was revolutionary when the power of social media influencers became apparent to everyone and the trend is showing no signs of slowing down.
However, as social media influencers continue to up their follower count and become more successful, the prices for their services will continue to rise. This has led companies to look at alternatives like micro-influencer marketing.
Instead of top tier influencers, micro-influencers can be a better option depending on your budget. Micro-influencers have less that 10,000 followers, but most of their followers are genuinely interested in what they have to say and are very engaged.
Micro-influencers are not targeted by advertisers very often, so they are usually trustworthy and humble. The marketing potential is great, and marketers will definitely recognize this in 2019.
Personalization
Going into 2019, if you don't personalize your marketing there's no way you'll stand out or make an impact. You should be personalizing your content, products, emails, and the list goes on.
With the availability of data like purchase history, consumer behavior and links clicked, custom content has never been easier. Businesses like Netflix and Amazon are already utilizing personalization. When you log into your Netflix account the banner, carousels, order, artwork, text and search are all personalized for you.
Promptly Engaging
Real-time communication is in high demand right now. This includes 24/7 customer support, real-time social selling, chatbots, and constantly monitoring for a potential social media crisis.
It makes complete sense because social media never sleeps. Consumers could be using your products at any given time, talking about them, and purchasing them. This has always been the case and technology has finally caught up. There are now tools in place to look for mentions of a brand in real time, tools that schedule content to be posted on any day and time, and chatbots that offer immediate assistance.
Chatbots will continue to be an important element of digital marketing in 2019. This AI-based technology uses instant messaging to chat in real-time, day or night with your customers or site visitors.
1.4 billion people are already interacting with chatbots and 80% of businesses are already using or plan to use chatbots by 2020.
A lot of customers prefer interacting with chatbots because they are responsive, give answers promptly, accurately recall your entire buying history, and most importantly never lose patience. These virtual assistants offer outstanding customer service, which means marketers can concentrate on more important work.
Artificial Intelligence
Artificial Intelligence (AI) is going to take over the world! AI can analyze consumer behavior and search patterns, using social media data and blog posts to help businesses understand how users and customers find their products and services.
It also provides information and tips to users by engaging in conversations. According to Gartner, 25% of customer service will use chatbot technology by 2020, which is up from less than 2% in 2017.
Businesses that begin using AI in 2019 will be able to save money and accelerate growth, getting an upper hand over their competition.
Programmatic Advertising
Programmatic advertising means using AI to automate ad buying so you're able to target more specific audiences. For example, real-time bidding or auctions are types of programmatic ad buying. This automation is much more efficient and faster, which means higher conversions and lower customer acquisition costs.
It's quickly changing the face of digital marketing and according to eMarketer, almost 90% of digital display ads in the U.S. will be programmatic by 2020.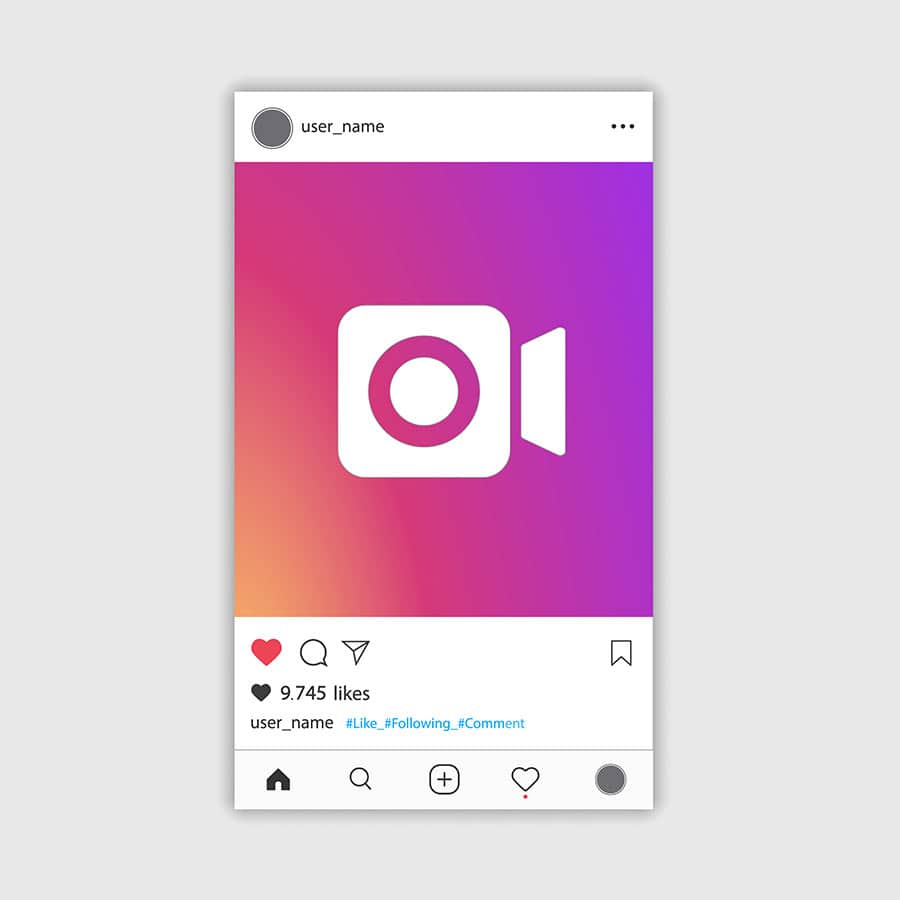 Social Messaging Apps
Social messaging apps aren't made to just send messages to your friends and these numbers prove it:
3 billion users are active on Facebook Messenger monthly
2 billion messages are sent between people and companies on Facebook Messenger every month
WhatsApp has 1.3 billion active users monthly
55 billion messages are sent using WhatsApp every day
Another fun fact is that WhatsApp, Facebook Messenger, and WeChat have more users combined than Facebook or YouTube.
These statistics show the growing popularity of social messaging apps for business purposes. Since people are spending a lot of time on the apps messaging each other, it makes sense to market your businesses' services where your potential customers are hanging out.
These apps can be useful in sending messages to customers directly because they allow you to personalize them, which adds value to the users' experience. Note, this is different from the messenger chatbots we discussed above. You can actually market to customers using messaging apps now!
Visual Search
Virtual search has the ability to take the user experience to a completely new level. Visual search allows users to upload an image to conduct a search and get more specific results.
Pinterest uses visual search with Lens, a new tool that allows users to take a photo of an item to find out where to purchase it online, search for similar products, or view pinboards of related items.
Another company that uses visual search is Google. The Google Lens search engine recognizes objects, landmarks and other things visually through a camera app that's currently only available on Pixel phones.
Then you have CamFind, a visual search mobile app that allows users to search for anything from their mobile phones by simply taking a photo and the app will tell you what it is. Instead of typing queries into a search engine, you can directly search through images to find similar images, price comparisons, shopping results, and more. You're also able to take a picture of a movie poster and CamFind will show you the movie information, trailers, showtimes, and local theaters.
Micro-Moments
People are spending an average of three and a half hours on their smartphones every day and by 2019, mobile devices will be the medium that gets the most minutes in the United States, surpassing television.
This will change the way brands have to work to capture consumer's attention.
Micro-Moments is a new consumer behavior, that delivers your marketing message clearly and concisely in a way that intrigues consumers. The best part is that all of this is within a span of seconds. This avoids losing the user's attention.
In general, people make instant decisions on what to eat, which restaurant to go to, what to purchase, or where to go, so Micro-Moments that every marketer should know about are:
I-want-to-know moments
I-want-to-go moments
I-want-to-do moments
I-want-to-buy moments
In order to take advantage of micro-moments in 2019 you must be where consumers search for information in the moment. This includes Google, Google Maps, Amazon, YouTube, and anywhere else people would search for information at a moment's notice.
Social Listening
Social listening is when you search the Internet and social media channels to find all mentions of a brand or any other keywords. This includes untagged brand mentions on social media, mentions of industry keywords that signal the interest to purchase a product, mentions on blogs, forums, and news sites. Currently, the primary goals of social listening are customer service and reputation management, even though there are many others.
Using social listening for these reasons is expected to grow, but the real trend that will dominate 2019 is going to be using it for lead generation and social selling. As of right now, not many brands do this, but the number is steadily rising as marketers discover they can find people looking for the exact products or services they offer on social media. Some tools are even introducing features made specifically for lead generation in their toolbox.
We all know that people sharing their frustrations, ideas, and recommendations online isn't about to change, so social listening usage will continue to grow and expand.
Final Words
Going into a new year, it's always challenging for marketers to adapt to the changes that come along with it. Ultimately these new trends will enhance the consumer experience and provide new ways to connect and convert in real-time.
2019 will be all about personalizing the consumer experience by letting the consumer be in charge. Your role is to guide people to your products and then let them decide if it's right for them. In the new year you'll be able to connect with your customers more quickly and personally to help generate more revenue while building trust.